Storage for RVs & Trailers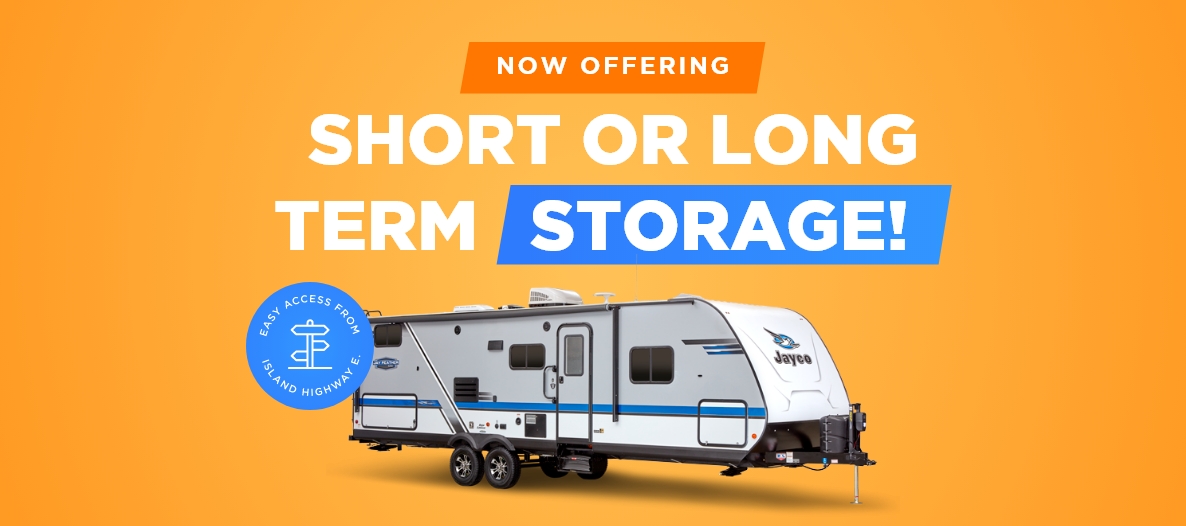 We offer short and long term storage
Our secure storage area is adjacent to our RV dealership with easy access
from Island Highway E. between Parksville and Nanaimo.
Additional services for RV owners are located on the same property. RV parts, accessories and service are available.
Contact us today to learn about our packages.
Prices start as low as $90.00 + tax monthly.
Space is limited.