RV Service Specials
With one of Vancouver Island's largest RV service facilities, our full-time qualified technicians are ready to serve you.
Our Current RV Service Specials
Check below to see what specials our Service Department is currently offering. We are always looking to offer our customers amazing ways to save on regular maintenance and servicing of their RV's. Check back regularly as we recognize that as seasons change, so do your RV's needs.
NEW! Buy online for parts & accessories.
Winterize Units with Washer and Dryer
Storage
Short and Long Term Available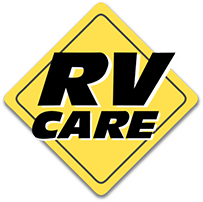 In an industry known for fierce competition between sellers, the RV Care Network (Canada) truly stands out as something different.
This organization emphasizes cooperation and teamwork amongst its member dealerships to achieve many shared benefits for sellers and for customers.
Buy your next RV from Big Boy's Toys, an RV Care Network Dealer, and become a part of the RV Care family, like thousands of other RV'ers have already done. RV Care members can visit any RV Care Network dealer across the country while traveling, and be treated like family!
Read on to learn about this innovative and unprecedented program in Canada, and how it's ensuring thousands of customers have an enjoyable and carefree RV experience!
PS – There's an App for that…