The Fastway e2 Trailer Hitch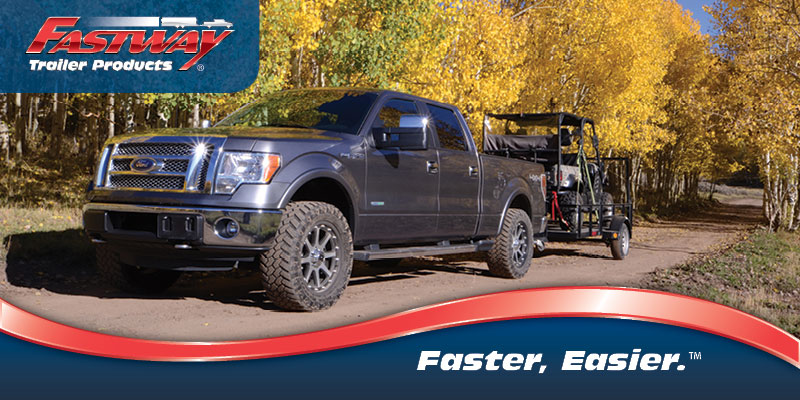 2017 Silver Reader's Choice Award winner for trailer hitches
Thank you for being an e2™ hitch dealer. We are excited to receive the Silver Readers' Choice Award and could not have done it without you.
Fastway® started selling the e2 trunnion hitch in 2007, then a couple years later introduced the e2 round bar model. These hitches provided RVers a faster and easier tow, that eliminated the need for chains and add-on sway control.
This year Fastway is excited to bring home the Silver Trailer Life Readers' Choice Award for the e2 hitch. This is the second year in a row the e2 has received the Trailer Life Readers' Choice recognition, and the first year it's been awarded silver.
"We are honored to receive this recognition," said Jed Anderson, CEO. "We appreciate the continual support from our dealers and distributors, and are thrilled about the growth and success of the e2 hitch. It has become extremely popular in just a short ten years. It's fun seeing the hitch on the road and in campgrounds."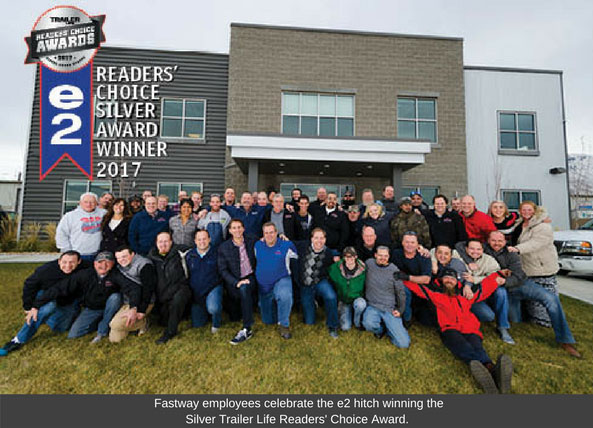 Last summer Dave Lewis, Marketing Generalist, had the opportunity to tow with the e2 hitch from Utah down the Oregon coast.
"We towed a 30' camp trailer 2,169 miles with a Fastway® e2 round bar hitch," says Dave Lewis. "Throughout the trip the e2 hitch performed flawlessly. We never felt uncomfortable or out of control down the gusty Columbia river gorge or across the Nevada desert. It was no trouble backing into our tight camp spot at Cape Lookout, navigating the parking lot at Multnomah Falls, or squeezing into tight spaces to fuel up on the coast highway. We hitched and unhitched eight different times during the trip with no hassle at all. The e2 hitch lives up to its claims and more.
"It's no secret the e2 hitch is loved by our customers, dealers and employees."
We have a new e2 video that demonstrates the hitch. Use this video to help your sales, service and parts employees better understand the benefits of the e2 hitch. It is an excellent sales tool and explains the advantages of built-in sway control, instead of using chains, add-ons or a standard ball mount. Help your employees better understand these important aspects of the e2 hitch by sharing the video with them.