Alaska is known as the last frontier, thanks to its untamed beauty and abundant wildlife. It's a popular travel destination for Canadians and Americans in the warmer months. Alaska is an excellent place for an RV trip from Vancouver Island because it provides a unique travel experience you won't find anywhere else. From soaking in hot springs to catching a glimpse of endangered whales, RVing in Alaska is a chance to have a memorable adventure. Here are some highlights to add to your Alaska RV road trip itinerary, and some tips for getting there and exploring safely by RV!
Totem Bight State Historic Park
Learn about Indigenous culture & history and enjoy the stunning craftsmanship of several restored totem poles and replica village structures, built and restored by Tlingit & Haida carvers. The park is most well-known for this, but also boasts many outdoor experiences: You can zipline, hike through the forest around the totem poles, and even enjoy bear-watching in the areas outside the park. 
Although no camping is allowed on the actual park grounds, there are several RV parks close by.
Denali State Park
Denali State Park is the best-known park in Alaska. It's also home to the tallest mountain in the United States, the 20,310-foot Mount Denali. It's one of the largest parks in North America, spanning a whopping six million acres. Aside from mountain climbing, It's known for its jaw-dropping natural beauty, much of which is entirely untouched. Denali state park's natural ecosystem is so diverse that it's recognized as an international biosphere reserve.
Chugach State Park
Chugach State Park is made up of 495,000 acres of rugged topography, and boasts North America's largest sub-polar ice field. This park has everything from ocean shoreline and lakes to mountain trails and glaciers. It's a popular destination for hikers & climbers, fishers & hunters, and nature photographers who want to capture wildlife & glacier shots.
The park is very close to Anchorage, meaning you can also camp at an RV park nearby and explore the city.
Kenai Fjords National Park
Kenai Fjords National Park is made up of striking fjords, coastal islands and glaciers. Thanks to its unique location, the park is home to some of the most diverse marine life in the state. Aside from hiking, it's also known for its fishing, kayaking and whale watching.
What To Know Before You Go
Alaska is a US state, so remember to pack all your immigration docs and make sure you have travel insurance. Check out our blog for more information about RVing across the border.
Best time of year to travel Alaska: July through September.
Alaska is more than a day's drive from Vancouver Island , so make sure you plan where to stop on the way! You will probably need at least two weeks to explore the state, so it definitely helps if you have previous RVing experience before taking on a trip this big. If you're looking for smaller trip ideas closer to home, check out some of the best RV camping destinations on Vancouver Island.
Before driving to Alaska, pack enough supplies to last the duration. Certain areas are very remote, so supplies may be limited. Depending on how deep you go, you may even want to pack extra fuel, if you expect to run low between gas stations.
Alaska is the US's largest state, and there is so much to do and see. Due to this, your trip will require detailed planning to make sure that you make the most of your time. Map out your routes before you hit the road, accounting for rest breaks. It's also a good idea to prepare alternate maps, if you want to have the spur-of-the-moment option for a more scenic route.
RVing in Alaska is a once-in-a-lifetime experience. Your RV needs to be in the best shape possible so you can enjoy the trip without any danger or inconvenience. It should be adequately serviced with the right equipment before you set off. For this reason, it's best to take your RV to a dealer with expert knowledge and first-hand experience. A reputable dealer like Big Boys Toys RV will know what you need for the trip and advise you on how to take care of your RV on the road.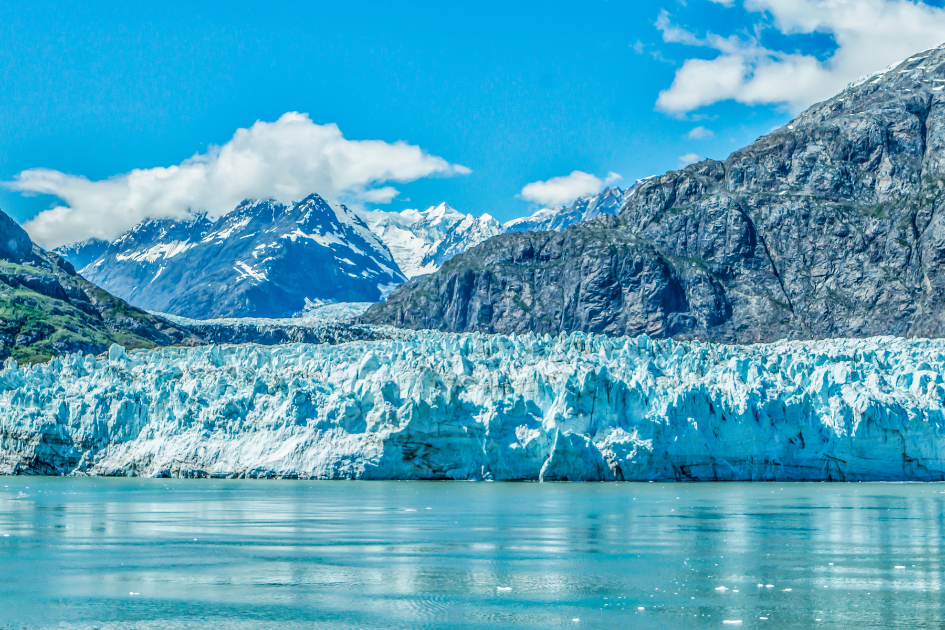 CHOOSE BIG BOY'S TOYS FOR YOUR RV NEEDS
We're proud to be a local, family-owned RV dealership in beautiful Nanoose Bay on Vancouver Island. An award-winning RV dealership, we have one of the most extensive RV facilities on the island, with a dedicated team ready to serve you. Contact us today.