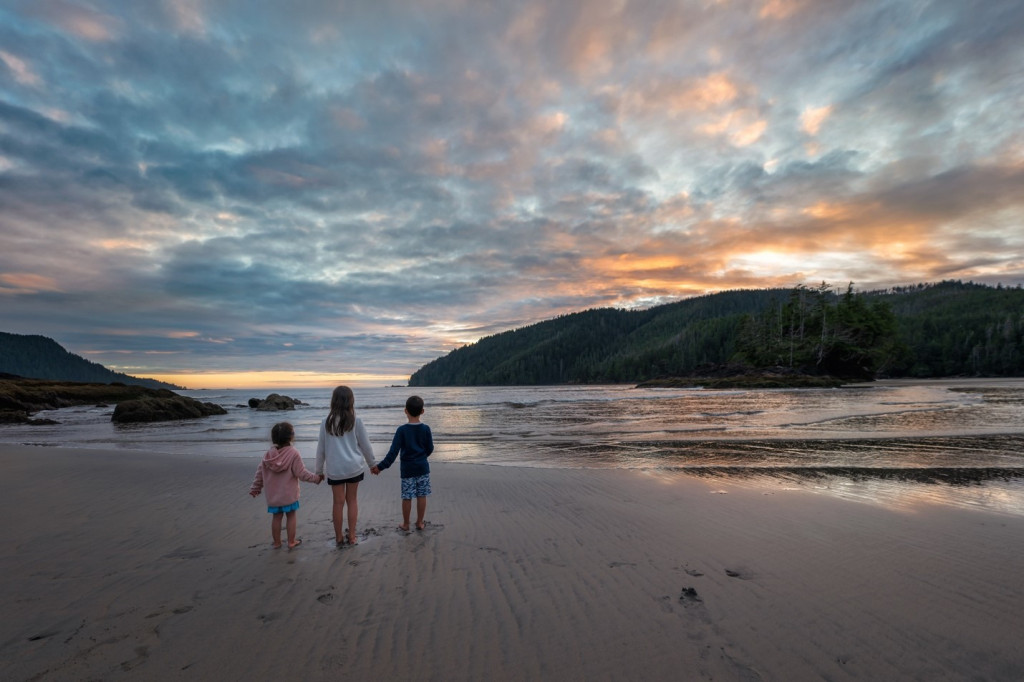 Vancouver Island is a camper's paradise. Whatever you're looking for, you can find it here – crystal-clear lakes, old-growth forests, snow-capped mountains and sandy beaches. With national and provincial parks plus private campgrounds, there are plenty of campsites to choose from this season. 
 But paradise is popular, and this year campsites are filling up quickly.  
 RV Camping 
on Vancouver Island
RV camping has become more popular than ever during the pandemic, which has caused a significant increase in demand for campsites. People feel cooped up and are anxious to get out of the house without putting themselves at risk. See our earlier post on why 2021 is the year of the RV. 
 According to this CBC article, the demand was so high this year that the provincial booking site crashed on the first day of reservations. 
To avoid missing out this summer, we're sharing our top camping spots on Vancouver Island and tips on how to book them. 
Pacific Rim National Park

 – Green Point Campground
Pacific Rim National Park lies along the wild and rugged west coast of Vancouver Island. It offers a wealth of outdoor activity options, from surfing in the crashing waves to sunning on a sandy beach. Whether you're into hiking, cycling, kayaking, golfing or fishing, the west coast of Vancouver Island has it all. 
Located in a forested area on a bluff with walking trails leading to the sandy beach below, Green Point Campground has 94 serviced camping sites for RVs/campers. Green Point is the only campground in the Long Beach area of the National Park, and it lies about mid-way between the towns of Tofino and Ucluelet. 
Booking a National Parks Campsite
 Reservations for 2021 opened on April 7th. Green Point is a top-rated destination, and sites are generally booked solid for the entire camping season. Still, you can check their site regularly for cancellations. 
 Here's more information on camping in Pacific Rim National Park, or any of Canada's other National Parks. 
Strathcona Provincial Park

 – Buttle Lake & Ralph River Campgrounds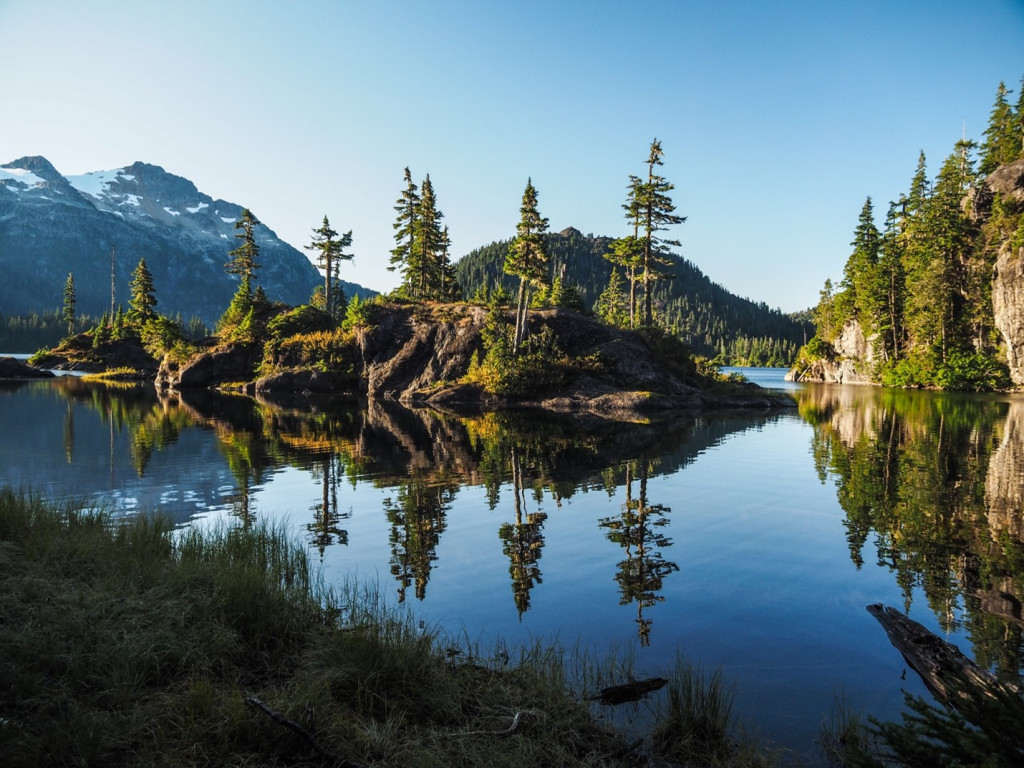 Strathcona Provincial Park is just one of more than 80 provincial parks on Vancouver Island. It lies right in the centre of Vancouver Island and is the oldest provincial park in British Columbia. 
With its snow-capped mountains, Strathcona is popular with hikers and climbers looking for a remote wilderness adventure, but it's also known for its pristine lakes and waterfalls. Given its size and remoteness, many of its campsites are for backcountry campers.  
Buttle Lake and Ralph River are the only two campgrounds within Strathcona Park that are RV-friendly. Buttle Lake Campground provides easy access to Buttle Lake's sandy beach and is ideal for swimming, canoeing, kayaking, windsurfing and fishing. Plus, if you're a hiker, you can choose from a variety of lower elevation trails.  
Surrounding Ralph River Campground is an old-growth Douglas fir forest with easy access to the lake for swimming.   
Goldstream Provincial Park
If you're looking for something a little less remote, Goldstream Provincial Park is located just 16 kilometres from Victoria and has 173 vehicle-accessible campsites. With its new adventure park for kids and a bike park with small obstacles for practicing bike skills in a controlled environment, this is a great destination for kids of all ages. Goldstream is also known for its cascading waterfalls, its ancient forests and its annual salmon spawning run. 
Rathtrevor

 Beach Provincial Park
Rathtrevor Park, on central Vancouver Island, has 250 vehicle-accessible campsites, all of which are within a 5-minute walk of a beautiful sandy beach. Kids and adults alike will enjoy exploring the shoreline when the tide recedes, leaving a sandy playground almost a kilometre long. If you tire of lounging at the beach, Rathtrevor also offers easy hiking and cycling trails, canoeing, kayaking, fishing and wildlife viewing. 
Booking a Provincial Park Campsite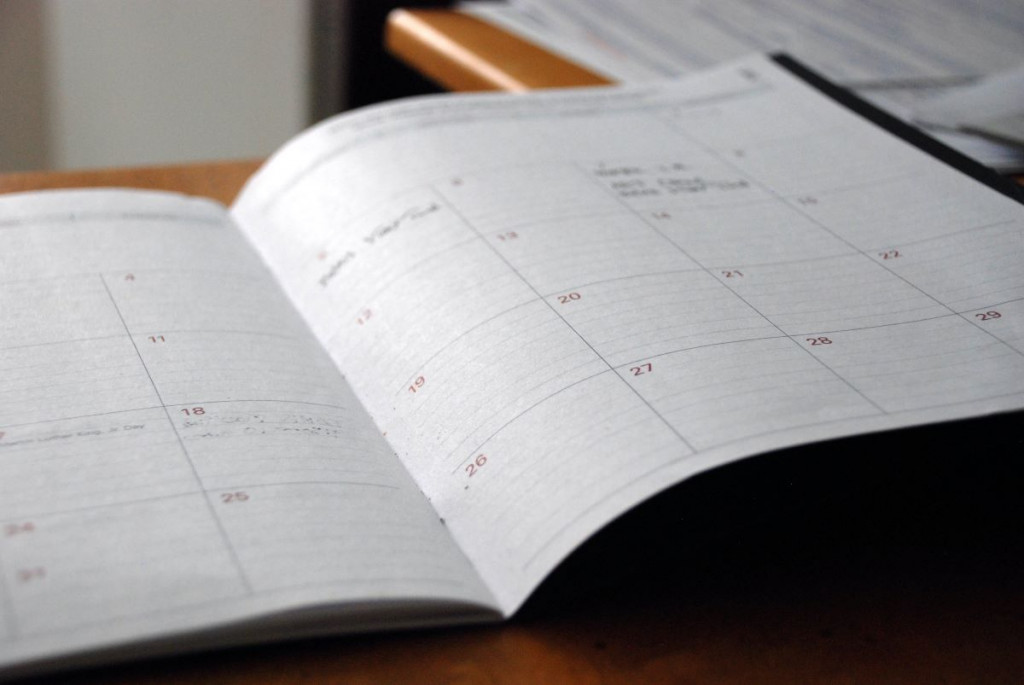 While both sites normally offer reservation-based sites and first-come-first-served sites, the 2021 season will be by reservation only.  
There are new procedures put in place in response to the COVID-19 situation. Residents of B.C. get priority when reserving campsites for the entire 2021 season and can only book two months in advance, beginning on March 8th. It's a rolling window, so if you want to book a site for August 15th, you can't reserve it until June 15th.  
Note that provincial parks on Vancouver Island generally don't offer fully serviced sites (I.e., the ability to hook up your RV to water, electricity and sewer systems). Instead, they offer centralized services such as hot showers, flush toilets, water taps and waste pump-out stations.  
You can pre-book about 60% of all provincial campsites on the island. The rest offer a first-come, first-served system. While this may differ in the 2021 season, be sure to check each campground's website to get the latest information. 
Here's more information on camping in Strathcona Park or booking a site at another provincial park campground on Vancouver Island. 
RV Camping on Vancouver Island's Private Campgrounds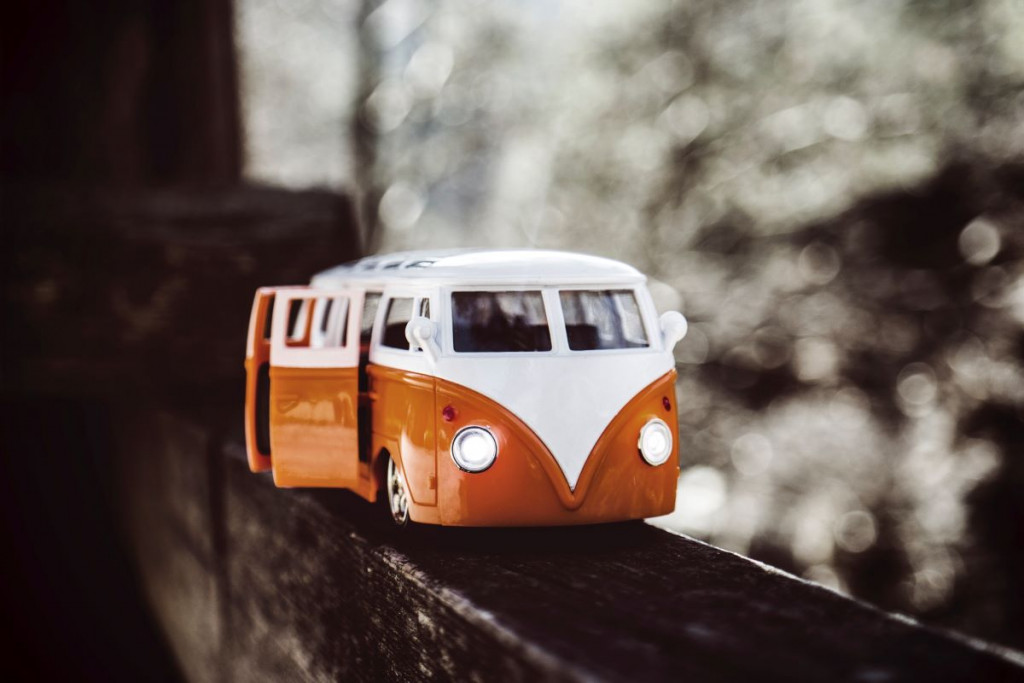 Private campgrounds tend to cater more to RV owners than national and provincial parks. Many private campgrounds offer serviced sites with electricity, water and sewer hookups. They are also more likely to have showers, flush toilets and wi-fi.  
Choosing a private campground depends a lot on where you want to go and what you want to do. Are you interested in whale watching and kayaking? In that case, a visit to Telegraph Cove on Vancouver Island's northeast shore might fit the bill. Telegraph Cove Marina & RV Park is one private campground option. 
A fan of fishing? You'll want to add Campbell River, the "Salmon Capital of the World," to your list. Take a look at Salmon Point Resort RV Park & Marina. 
Want to unwind and relax on a sandy beach? Perfectly understandable. How about Crystal Cove Beach Resort and RV Park in Tofino. 
Having Trouble Finding a Campsite?
If you're not able to book a campsite this summer, don't worry. Remember that even though you must book a provincial campsite two months in advance, each day offers a new opportunity. 
Plus, there are other options. Plan to travel in the off-season instead when there's less of a demand. May and September can still have beautiful camping weather but are less busy when school is in session. Weekdays will also be easier to book than weekends. 
Not committed to having a full-service site? This article provides some great tips on how and where you can camp for free – and without a reservation – on Vancouver Island. 
Got a campsite in mind and looking for the perfect RV to visit it? We can help! No matter your lifestyle, we'll help you find the perfect model for whatever adventure you seek.  
Choose Big Boy's Toys for Your Next RV
We're proud to be a local, family-owned RV dealership in beautiful Nanoose Bay on Vancouver Island. An award-winning RV dealership, we have one of the largest RV facilities on the island, with a dedicated team ready to serve you. Let us help you find the perfect RV for your next adventure!