Did you buy a new RV in 2020? Are you thinking of buying one in 2021 to explore Vancouver Island and other beautiful parts of Canada? You're certainly not alone. RVs have been experiencing a surge in popularity since the beginning of the pandemic.  
With the continued uncertainty about the future of international travel, that popularity is unlikely to wane in 2021.  
RV vacations have always appealed to those looking for an economical mode of travel, but with the shift towards domestic travel and cottage prices soaring, 2021 is shaping up to be the year for RV travel.  
4 Reasons Why Now is the Time to Buy an RV
 1. 
RV travel lets you stay at home without staying home
In a world where mask-wearing, hand sanitizing and physical distancing have become the norm, the idea of spending time in crowded airports, enclosed airplanes, hotel rooms or public restrooms gives some people the heebie-jeebies.  
That discomfort with crowded public spaces may linger for quite a while. Uncertainty about when those activities will feel safe again is leading more and more people to consider buying an RV. 
When you travel in an RV, you have the security of being in your own home while still getting the benefits of travel.  
You can bring your kitchen and bathroom with you, so you don't have to depend on restaurants for sustenance and public washrooms for relief. You can sleep in your own bed every night and wake up to a new destination.  
2. RV travel lets you take your work on the road

The pandemic has changed the way we work. Many companies now recognize that employees don't need to be tethered to their desk to be productive. In many cases, those flexible work arrangements will continue even after they're no longer necessary for public health reasons.  
The potential to live and work on-the-road opens up the RV lifestyle to a whole new demographic. You don't need to be retired to savour your morning cup of coffee by the lake. 
The mobile office makes 'vacation time' more flexible. If a few warm, sunny days are forecast in an otherwise gloomy April, you can take advantage of that weather window. Just pack up and go.  
You might still have to work but wouldn't you rather replace that fake–forest Zoom background with a real forest?  
3. RV travel welcomes pets
Dog breeders across Canada have been inundated with requests for puppies over the past year. With people spending so much time at home, these puppies have grown into dogs who aren't used to being away from their owners. That can make travel more complicated.  
Many RV owners travel with their pets and some campgrounds provide areas for dogs to run free and play with other dogs. Cats, rabbits, guinea pigs and hamsters can all be accommodated in your home on wheels.   
Here are a few tips to keep in mind when travelling with your furry friends. 
4. RV travel lets you f

ocus on the essential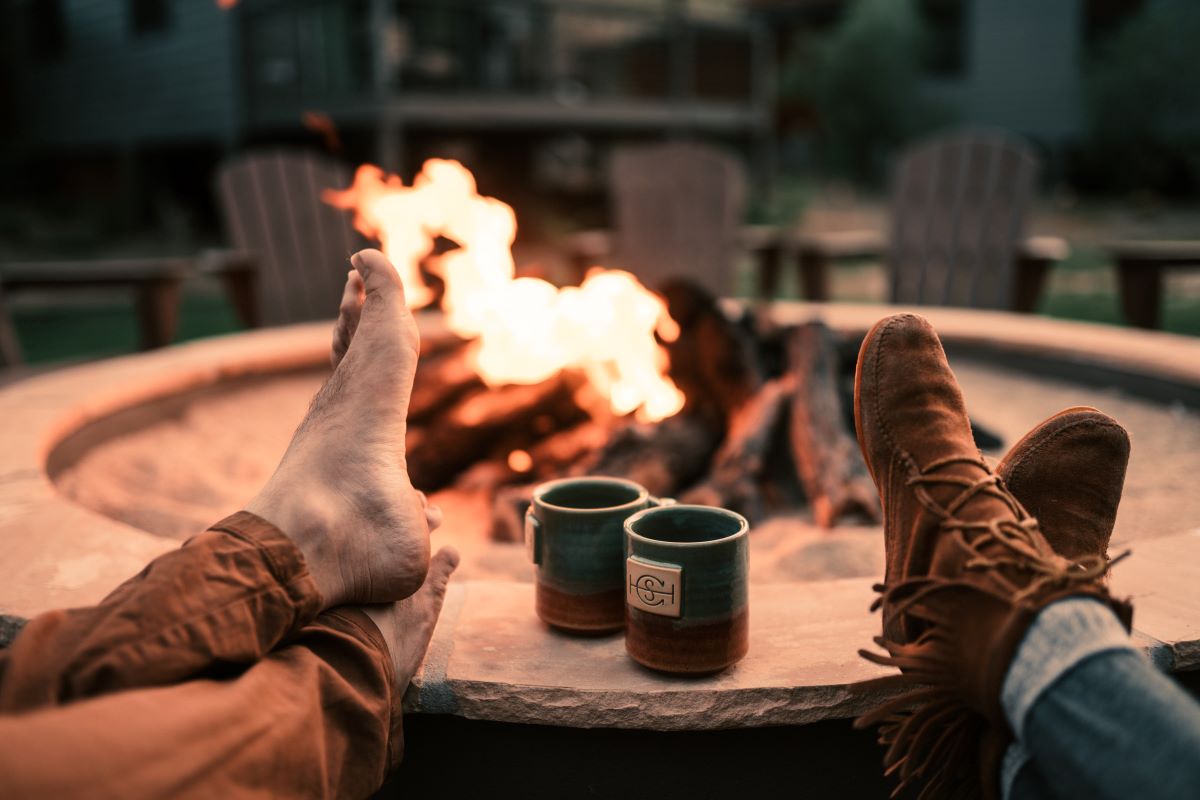 The social isolation imposed on us by the pandemic has given people time to reflect on what's important in life. People are moving to smaller towns in droves to escape the hustle and bustle of city life.  
They're looking for a simpler lifestyle where they have time to stop and smell the roses.  
With RV travel, you bring along only what's essential, both literally and figuratively. You can tune out the noise in your life and focus on the things that matter most to you.  
You can bring your electronic devices, but you may discover that you and your family prefer to spend evenings sitting around the campfire. RV life is the perfect opportunity to disconnect from the news, stop doom-scrolling through social media feeds, and reconnect with nature.  
The Time is Now
There have always been good reasons to travel by RV, but the events of the past year have led many people to seriously consider buying a new or used RV. With or without a pandemic, there is so much Canada has to offer within its own borders.  
The time is now to discover the beauty this country has to offer. Whether you buy used or new, you may find yourself wondering why you waited this long. 
Choose Big Boy's Toys for Your 

Next RV
 We're proud to be a local, family-owned RV dealership in beautiful Nanoose Bay on Vancouver Island. An award-winning RV dealership, we have one of the largest RV facilities on the island with a dedicated team ready to serve you. Let us help you find the perfect RV for your next adventure!