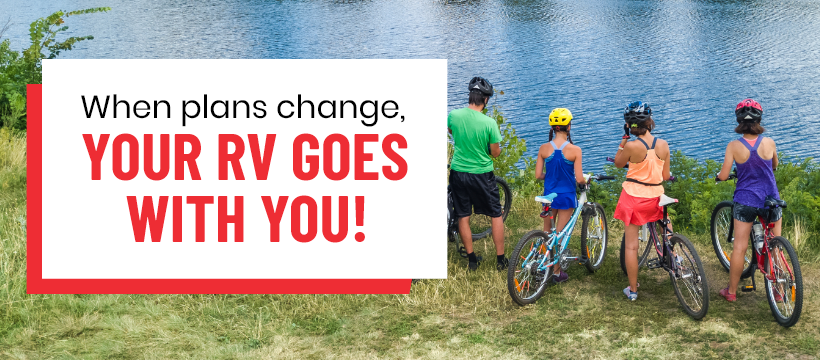 Buy an RV and take back your summer this year!
Summer is just around the corner and like so many, your plans have likely been abruptly cancelled. Trips abroad may not be an option for the foreseeable future. Hotel and resort destination possibilities are also in doubt.
Consider spontaneous Weekend Getaways
For free spirits who like to get away often what better way then packing your calendar with weekend trips on your own terms, in your own hotel room on wheels.
Why a new RV checks all your vacation needs boxes:
Maintain social distancing
Keep your schedule flexible
Spend quality time with family
Reconnect with nature
Change your scenery
Save a ton on flights and hotel rooms
To be sure, health and safety is your top concern. Maybe you are in a more vulnerable age bracket or you have a young family that you need to keep protected. When it comes down to it, we all have the same concerns and hopes. We also all need some adventure in our lives. Call us at 1-250-468-1500
– we offer virtual appointments.