It sounds nice, but is working remotely from your RV for you?
Before you answer, picture starting your day with a peaceful coffee surrounded by nature instead of commuting to work and spending your day in an office cubicle. Picture living a nomadic lifestyle while still earning a living, spending evenings by the campfire getting to know new friends instead of watching Netflix. 
Sounds nice doesn't it? But does it work for you? 
Working Remotely from Your RV
Working remotely from an RV isn't a new idea, but in the past it's been primarily freelancers who work for themselves and find work where they can. The large-scale shift to remote work by more traditional employers during the past year and a half has made this option more widely available. 
Before jumping into the digital nomad lifestyle, it's a good idea to become familiar with living in an RV for a few weeks to see if it's for you. 
You should also try working remotely from home to get used to how it differs from being in the office. Once you've tried both, you'll have a better idea of how you'll adapt to working remotely out of an RV for an extended period. 
Based on the advice of people working remotely from their RVs, there are challenges and benefits to this lifestyle. Before you pack up and hit the road, here are a few tips to help you prepare for the digital nomad lifestyle. 
Sell the Idea to Your Employer 
For traditional employers where remote work is still a novelty, perception can be an issue. As one remote RV worker put it:
"People associate RVs with vacations. It took a lot of time to establish a track record of reliability that wasn't ever needed when I was in a sticks & bricks."
You may need to convince your employer that you are just as productive from your RV as you are in the office. Start by documenting your tasks and explaining how they can be done remotely. 
If possible, collect your productivity data. Ideally, you'll be able to demonstrate that you can be as productive from home as you are from the office and then use that baseline to show that you're just as effective when working from your RV. 
Plan Ahead for Internet Challenges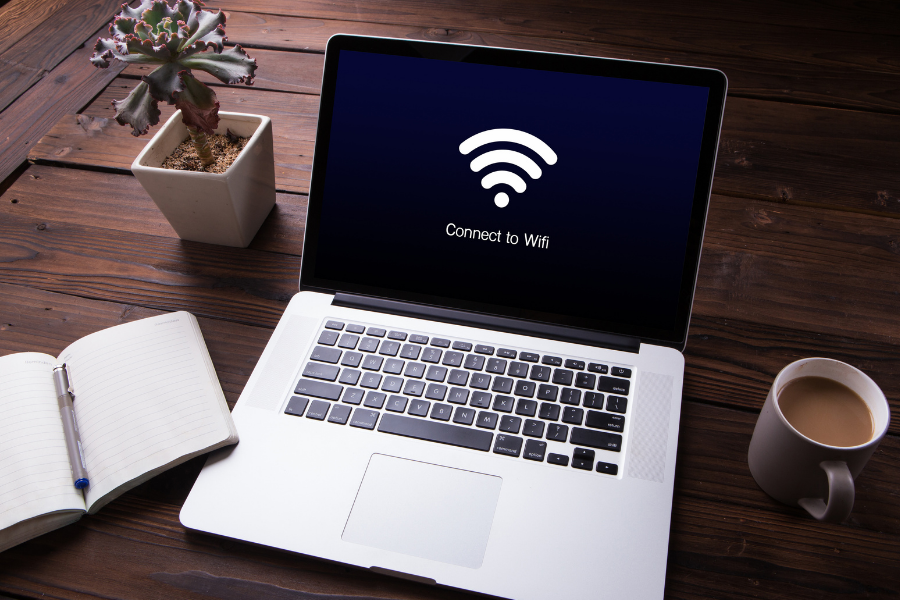 By far, the most commonly-cited challenge for those working remotely from their RVs is internet connectivity, and this is likely to be one of your employer's concerns as well. 
While a campsite may advertise that they have internet access, the speed may not be adequate for video calls and a productive workday. 
Have multiple backup plans in place is one way to deal with this challenge. Internet cafes, portable hotspots, signal boosters, a generous data plan, using multiple cell service providers, and working from parking lots are all potential strategies. 
Set a Schedule 
Setting a work schedule is critical. It can be easy to become distracted by the novelty and beauty of your environment and the feeling that you're on vacation and then struggle to get your work done. 
Perhaps an even bigger risk, though, is that you are trying so hard to justify your new lifestyle and prove that you can be just as productive as you were in the office that you end up working too much and lose out on the work-life balance you were setting out to achieve in the first place. 
Having a defined 'work time' doesn't mean you have to continue working 9-5 (unless your job requires it). You may choose to work in the mornings, spend afternoons outdoors, and work again in the evenings. 
Have a Dedicated Workspace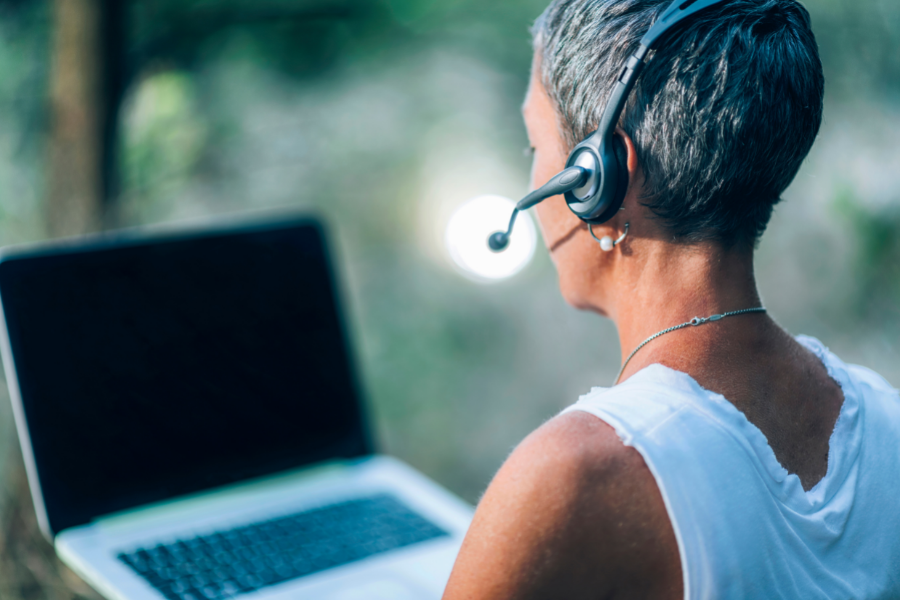 In line with the above, separating your workspace from your leisure space can help you define boundaries between your work time and your leisure time. 
While working outside, sounds idyllic, bugs, glare from the sun, wind, rain, and humidity may make it impractical at times, so having an indoor workspace is recommended. Limited space will mean that being organized is essential. 
If possible, establish a dedicated workspace that's set up when you begin working and taken down when you're done for the day so the space can be used for other purposes when not being used as a workspace.
Slow Down 
You may need to manage your expectations for how much travelling you can do while working on the road. 
Plan to stay at each site longer than you usually would so you can slow down and enjoy a healthy work-life balance. 
Stay Connected 
Stay in regular contact with work colleagues, so you don't feel cut off and out-of-the-loop. As the saying goes, "out of sight, out of mind," so the onus will be on you to make sure you're maintaining your social network. 
Choose Big Boy's Toys for Your Next RV
Need help choosing an RV that can double as your home office? Give the team of RV professionals at Big Boy's Toys a call, and we'll be happy to show you around.
We're proud to be a local, family-owned RV dealership in beautiful Nanoose Bay on Vancouver Island. An award-winning RV dealership, we have one of the most extensive RV facilities on the island, with a dedicated team ready to serve you.