Looking for a great place to get away and relax at? You'll love Spooner Lake and the backcountry at Lake Tahoe Nevada State Park. Enjoy stunning sights, gorgeous scenery, and fresh air that promises to help you rest and relax.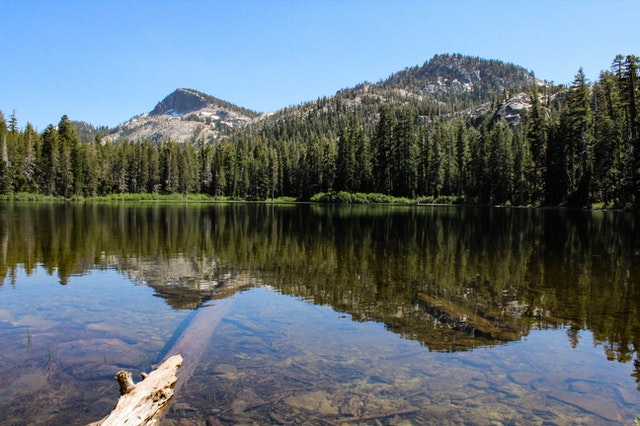 Camping
The park feature three primitive, walk-in campgrounds. Marlette Peak, Hobart, and North Canyon all have restrooms and picnic tables, fire rings, and bear resistant food and trash storage boxes. When you are camping you'll want to make sure you use these boxes so as to prevent bears from coming to the camp site. When you leave the campground it's important that you remove all food and trash from the boxes. You may only camp for 14 days in a 30 day period.
Hiking
Lake Tahoe Nevada State Park is a park that is a hiker's paradise. There is a 5-mile trail to Marlette Lake through the North Canyon Road. There are hiker and horse trails along with road. It can be accessed from Spooner Lake.
According to the website, "The famous and historic 4.4-mile Marlette Flume Trail is accessed from the south via North Canyon or from the north via the steeper Tunnel Creek Road. Thirteen miles of the 165-mile Tahoe Rim Trail wind in and out of the park. The Marlette Flume Trail is closed to bikes between Hobart Road and Spooner Summit. The segment north of the park, between Tunnel Creek Road and the Mount Rose Highway, is open to bikes even days only. Roaded 4-wheel drive access into the Spooner Backcountry is available out of Carson City via Ash Canyon Road and reaches the park boundary about a half mile from Hobart Reservoir."
Fishing
If you enjoy fishing then you will love hitting this park. Before you hit the water you'll need to make sure you have a Nevada fishing license. Spooner Lake has a limited of five and bait is allowed. The Marlette Lake season runs July 15 through September 30 and is catch-and-release only. Use only artificial lures and single barbless hooks in this catch-and-release lake. The Hobart Reservoir season runs May 1 through September 30. The limit is five, and only one may be longer than 14 inches. Only artificial lures and single barbless hooks are allowed.
Interested in learning more about RVing? Contact us. We can help you find the best motorhome for your needs, answer your questions, and ensure you've got the information needed to make the right decision for your family. We can also assist with RV financing so you also can afford your dream RV with manageable monthly payments.