It's that time of year again when both the temperatures and the leaves start to fall. And you know what that means… it's time to winterize your RV.
As seasons change, so do your RV needs. To prevent burst water pipes, leaks, or mold and mildew, you need to take a few simple but critical steps to get your RV ready for any weather conditions.
You can either do the winterizing yourself or bring it in, and we can do it for you. Check out our RV winterizing specials to see what services Big Boy's Toys offers at very reasonable rates.
If you decide to go it alone, your owner's manual is the best place to start, but here are a few tips from our experts that may or may not be covered in the manual.
RV Winterization Tips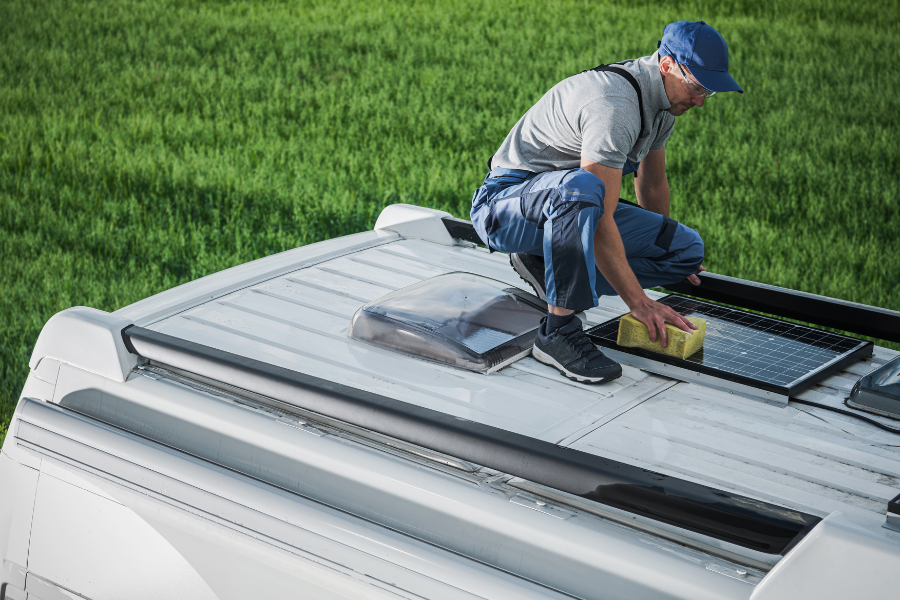 The most critical part of preparing your RV for winter is winterizing the water system to prevent it from freezing. Again, the owner's manual provided by your RV manufacturer will have instructions for your particular vehicle.
There are also online resources, such as KOA's guide to winterizing your water system, that provide a list of what items you'll need and the steps you need to take to do it.
RV EXTERIOR: Wash, Inspect, Patch, Wax, Lubricate
To clean the outside of your RV, you can use either:
a soft-bristled brush with an extendible handle,
a sponge,
or a car-washing mitt.
Remember to use a cleaning product that is compatible with the surface of your RV. DO NOT use a pressure washer on your RV as it may cause damage to exterior components. Rinse well and dry with a soft cloth.
Do a thorough check for cracks or split seams that may have occurred over the camping season, including the underside of the RV. Patch any cracks or seams to ensure your RV is well-sealed over the winter and no unwanted critters can get in.
Apply an RV wax or protectant to keep your RV's exterior in the best condition and lubricate all locks, hinges, window latches and slide-outs.
You can also clean and dry your awning. To avoid mold and mildew, ensure the awning and any fabric or canvas siding are completely dry before storing. If your fabrics are waterproof, be sure to read the care instructions, as soap may reduce their effectiveness.
Check the tire pressure, and cover your tires to prevent weather damage.
RV INTERIOR: Clean, Empty, Patch, Dehumidify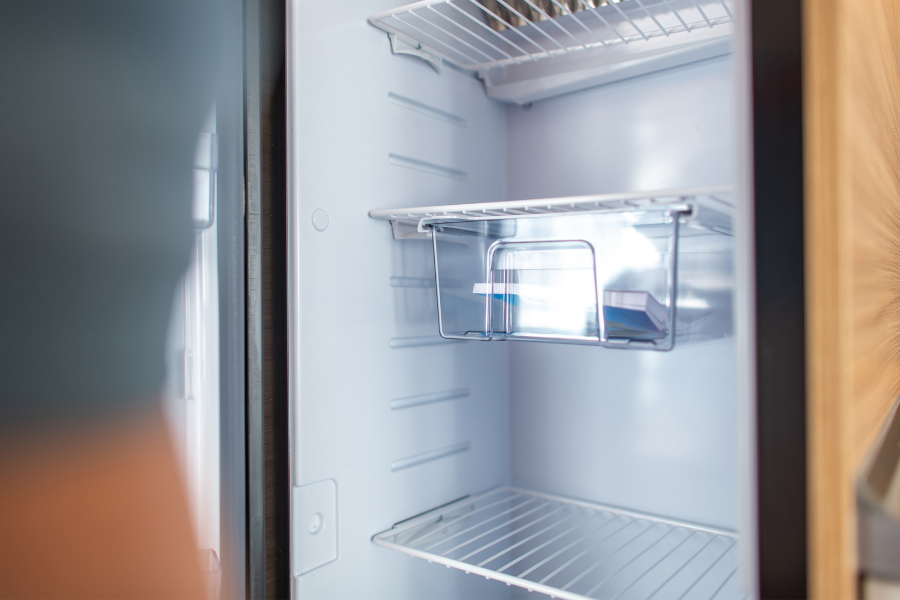 Giving the interior of your RV a thorough clean and removing any food or beverages is a first step to preventing critters from nesting in your RV over the winter. You can also install plastic bags or covers outside vents and put a cover on the air conditioner (replace air conditioner filters as part of the winterizing process).
As with the exterior, inspect and patch any cracks or tears. Remove batteries and store them in a dry place.
You may also want to add a few strategically placed mouse traps or poison bait. Place dryer sheets in all the cupboards and throughout the RV to deter mice and other small critters who dislike the smell. Some people use mothballs, but the scent of mothballs can be challenging to get rid of. Another strategy is to string solar-powered LED lights under the RV.
To prevent mold and dampness, remove clothing, blankets and other linens from the RV. Leave the door of the fridge open (some models come with clips to keep the door slightly ajar).
Leaving an open box of baking soda, crumpled-up newspaper, coffee grounds, or a paper bag with untreated charcoal inside will help absorb odours and moisture. If your RV is easily accessible during storage, running a dehumidifier can help. Otherwise, consider using an RV moisture-absorbing product.
RV STORAGE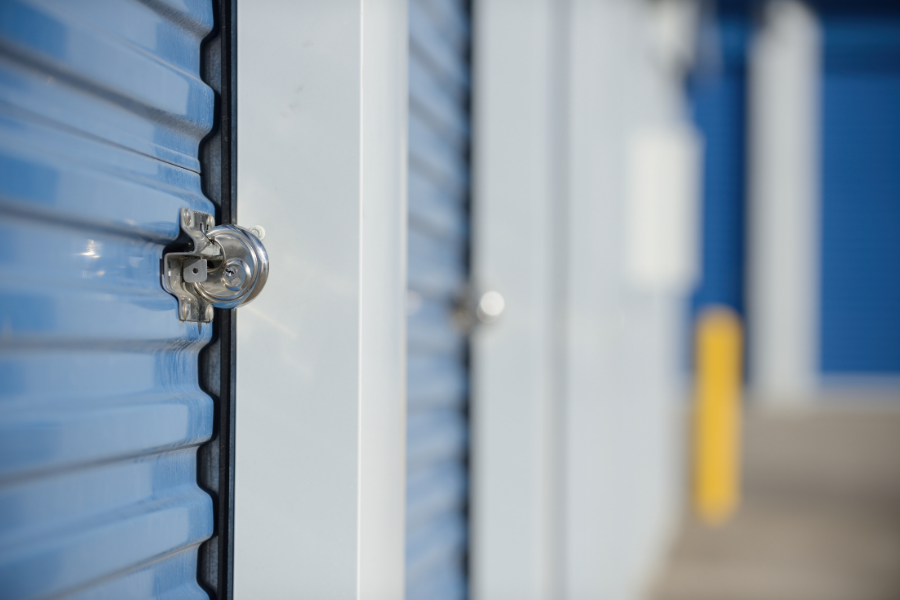 If you're putting your RV in storage, you should also make sure you've removed the battery and propane tanks.
Some RVers like to cover their vehicle for the winter to keep it looking pristine, while others choose not to as they don't want to risk moisture or chafing. If you cover your RV during storage, be sure to use a breathable material and not a standard tarp.
If you're looking for winter storage for your RV, Big Boy's Toys offers short and long-term secure storage options to meet your needs. Get in touch with us today to learn about our packages starting as low as $75 + tax monthly.
We hope these winterizing tips were helpful. If you're still overwhelmed or don't have the time, our qualified technicians would be happy to winterize your RV for you. Schedule an RV service today.
Choose Big Boy's Toys for Your Next RV
We're proud to be a local, family-owned RV dealership in beautiful Nanoose Bay on Vancouver Island. An award-winning RV dealership, we have one of the most extensive RV facilities on the island, which a dedicated team ready to serve you.