Are you gearing up for a new RV camping trip? Need some RV packing tips? Whether you're planning a short trip around Vancouver Island or a more ambitious one, it's important to be intentional about how you pack your RV.
Packing up a cluttered RV will put a damper on your trip when you spend more time tidying up than enjoying your vacation. To help you out, here are a few RV packing tips to get ready for your next camping adventure! 
Stay Organized On Your Next Camping Trip With Our RV Packing Tips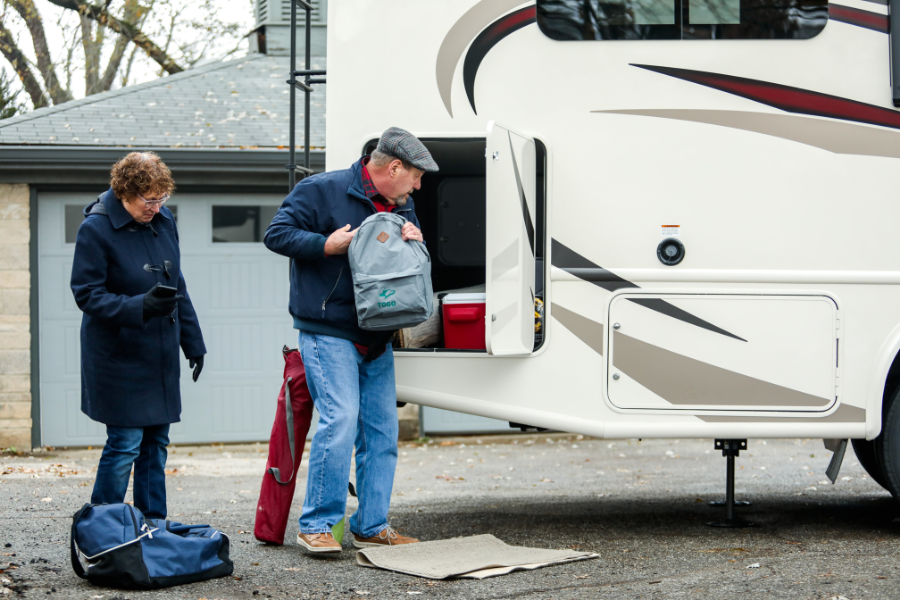 RV Packing Tips #1: Create A Checklist
You know that feeling when you realize you've packed too many items for your trip? Sure, you might have a vague idea of what you need, but it's easy to miss a few crucial details, even if you're an experienced RVer.
We have a popular saying around Big Boy's Toys because it applies to many aspects of RVing: Always be checklisting.
Checklists help you keep track of factors like how many people you're going with, daily meal plans, the length of hiking trails and even seasonal weather conditions. Your checklist will also help you notice what items you've stored in your RV that aren't needed and taking up space.
RV Packing Tips #2: Stock Up On Stackable Bowls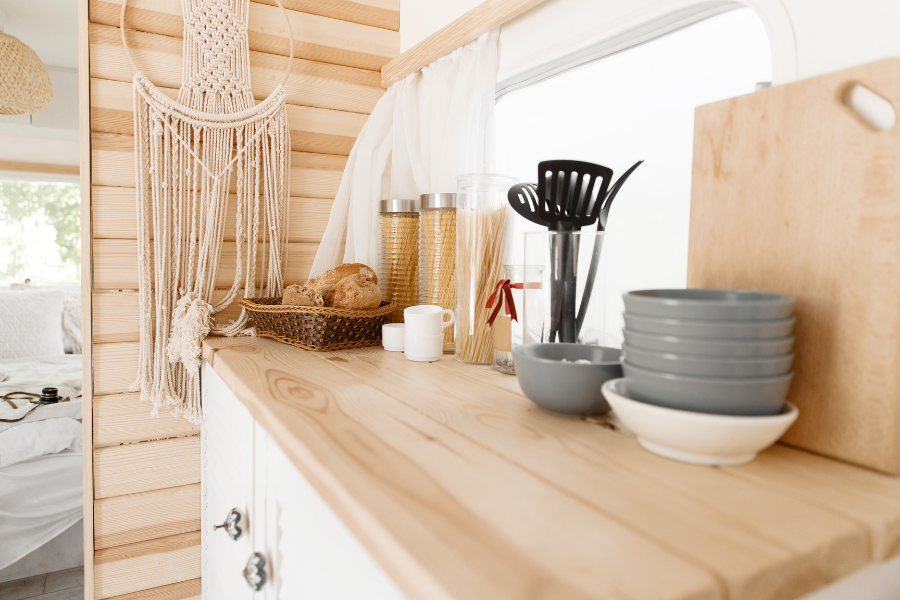 Bowls can take up a lot more space than you realize. Basics like mixing bowls, salad bowls and colanders, while needed, can add a frustrating amount of clutter to an already small kitchen space.
Stackable bowls are camping life-savers that let you free up some much-needed storage that you can use for ingredients and other kitchen tools.
RV Packing Tips #3: Pack & Plan Your Meals
When you're on vacation, it's tempting to make fun, comforting meals. Many RVers often have endless jars of spices and other ingredients, some of which will only be used a few times during the camping season.
We're not saying you shouldn't explore your culinary endeavours on the road, but you can be sure nothing goes to waste with a plan.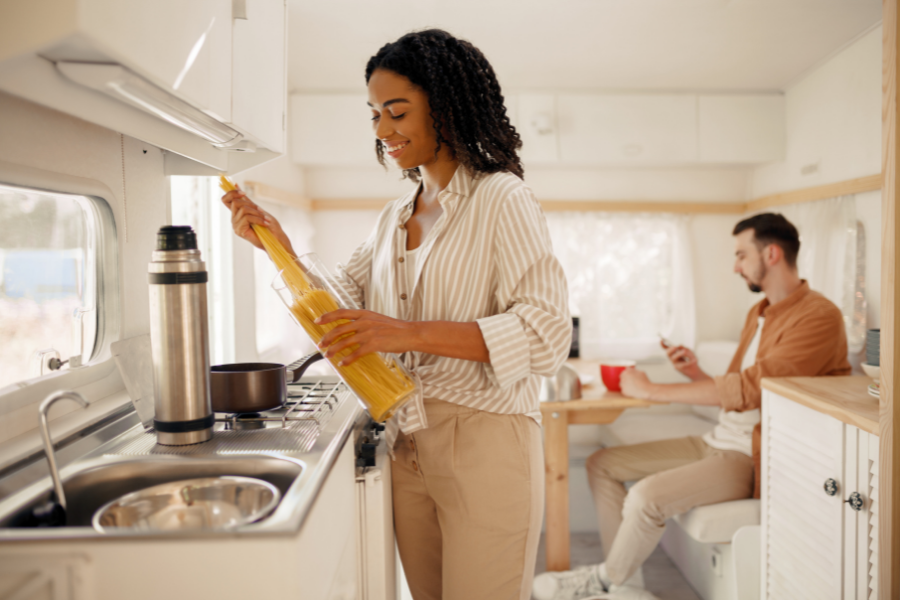 Make sure you know how much space each meal will take up. For instance, planning a Sunday roast while travelling with a small group might not be the best idea as you could be stuck with leftovers that no one wants.
Once your meals are planned, start your much-needed purge. No need to throw out your ingredients, though! Just store them at home until your next trip.
RV Packing Tips #4: Stick To Magnets
Aside from saving your items from toppling over during the drive, magnets are a great way to optimize space and store smaller, less solid items away from precious countertop space.
For instance, use a magnet board to safely store your knives which might otherwise cause injury if they're left lying around. You can also use magnetized spice jars to attach your spices to your cabinets or hold metal knickknacks like screws and saucepan lids and smaller pieces of cutlery that mysteriously go missing during every trip.
RV Packing Tips #5: Hang Up With Hangers and Hooks
There is no need to spend big on new cabinet space for your towels, napkins, and clothes when you can get a whole stack of hooks and hangers for a few dollars.
Use hooks to keep wires out of the way, to store keys, cooking utensils, and even shoes.
Keeping hangers around is also helpful in a pinch when you have a guest staying over, and you need to store their clothing.
RV Packing Tips #6: Think Vertical
At home, we instinctively store and organize our belongings in closets, cabinets and drawers or simply stacked on the floor. Instead of going down this route, your first step when managing your RV is to think vertical.
Think of your walls as generous amounts of storage space that can hold more things than you realize. Use magnets, hooks, screws, command strips, velcro or any other material that will keep your items attached to the wall.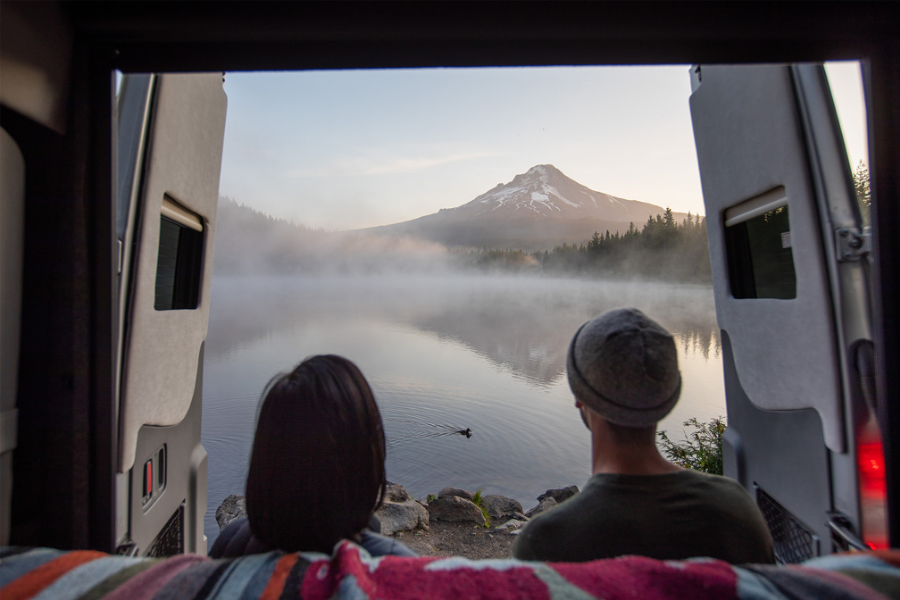 If you're looking for some direction on organizing your things, speak to your RV dealer. A good dealership will have experienced staff in every aspect of RV life, from choosing the right model to utilizing your space in clever and creative ways.
We've picked up a thing or two on organizing RVs in our 40+ years of operations on Vancouver Island. We've helped both seasoned and first-time RVers prepare for an incredible time on the road.
We also have a well-stocked parts and accessories department to purchase many of the organizing tools you need to have a fuss-free camping trip. Visit our dealership today.
Choose Big Boy's Toys For All Your RV Needs
Big Boy's Toys RV is Vancouver Island's exclusive Jayco RV dealer in beautiful Nanoose Bay. With over 40 years of experience, we offer a wide range of services and have helped hundreds of families and individuals find an RV to make new memories. Send us a message, give us a call or just drop by, and our dedicated team will be pleased to serve you.