Your Vancouver Island neighbours and friends won't stop talking about their new travel trailers, and now it's all you think about. Your family is onboard, and now it's time to pick out the perfect travel trailer for your first RV destination! 
Travel trailers are an excellent investment for families and people who love to travel. A perfect home-away-from-home, travel trailers give you the freedom to go wherever your heart desires without having to worry about finding places to stay. 
So, skip the Google search because we've got all the information you need right here in this short guide to picking out one of these spacious homes on wheels. 
What is a Travel Trailer

?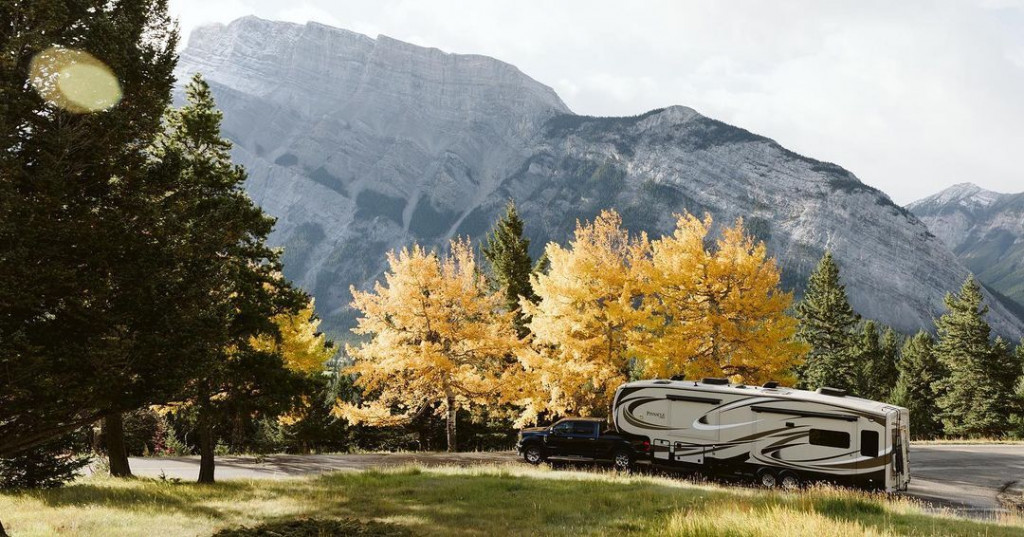 Unlike tent trailers, travel trailers have a solid exterior and come in a wide range of sizes, from under 10 feet to over 40 feet. What distinguishes them from motorhomes is that they're towed behind your vehicle rather than being motorized. 
At Big Boy's Toys, our favourite travel trailer z n brands are Jayco and Highland Ridge. These travel trailers have a wide variety of floorplans to choose from. Most newer RVs come with slide-outs as they're a very popular option. Slide-outs expand the interior space considerably, giving the trailer a more expansive feel without the extra length. 
Larger travel trailers provide you with all the luxuries of home while you're on the road. Trailers over 35 feet often include amenities such as queen-sized beds, stainless steel appliances, kitchen islands, premium entertainment systems, gas fireplaces, full bathrooms, and laundry facilities. What more could you need? 
What You Will Love About a Travel Trailer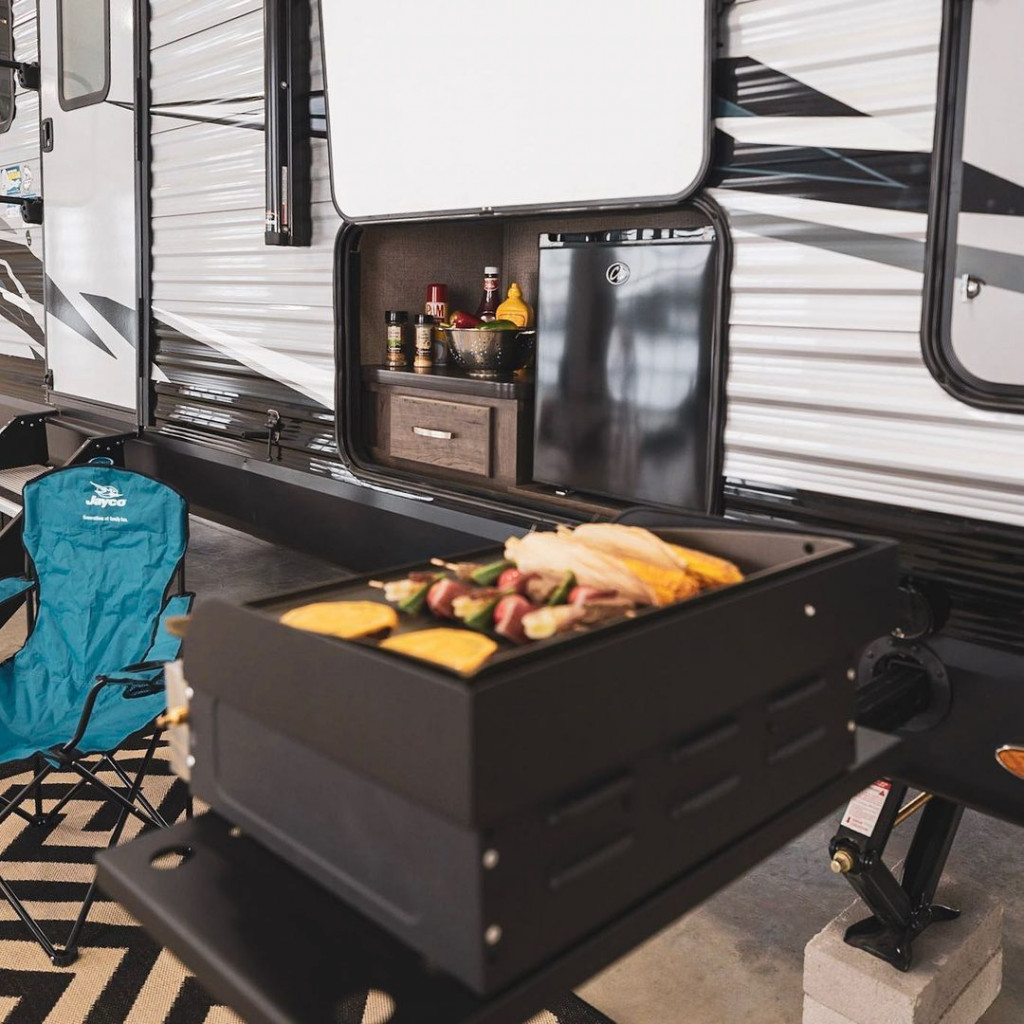 Travel trailers are one of the more affordable RV options, and, in many cases, they can be towed using a mid-sized SUV. 
Travel trailers offer greater flexibility than other RV models. You can detach your vehicle and use it to explore the area without having to drag your home along with you wherever you go.   
The larger-model travel trailers offer the same level of luxury as a motorhome but give you the ability to leave home behind when you want to pop out to the store or explore the area. 
With a motorhome, you either need to tow a car behind you or take the entire rig with you every time you want to go somewhere. This can be a hassle when you have all your awnings and slide-outs set up for camping. Not to mention having to parallel park it. 
 

Travel Trailers Can Be Tricky to Tow
Concerns about travel trailers usually revolve around towing. How difficult is it to learn how to tow a trailer? How much can your vehicle tow? 
Towing a travel trailer does take some getting used to. It's recommended you get some practice in a safe environment, such as an empty parking lot, before heading out for your first camping trip. 
There are also online and in-person training programs available to help you learn how to tow a trailer safely. That being said, most people get the hang of it pretty quickly. 
To see how much your vehicle can tow, check out our helpful tow guide. 
Choosing a Travel Trailer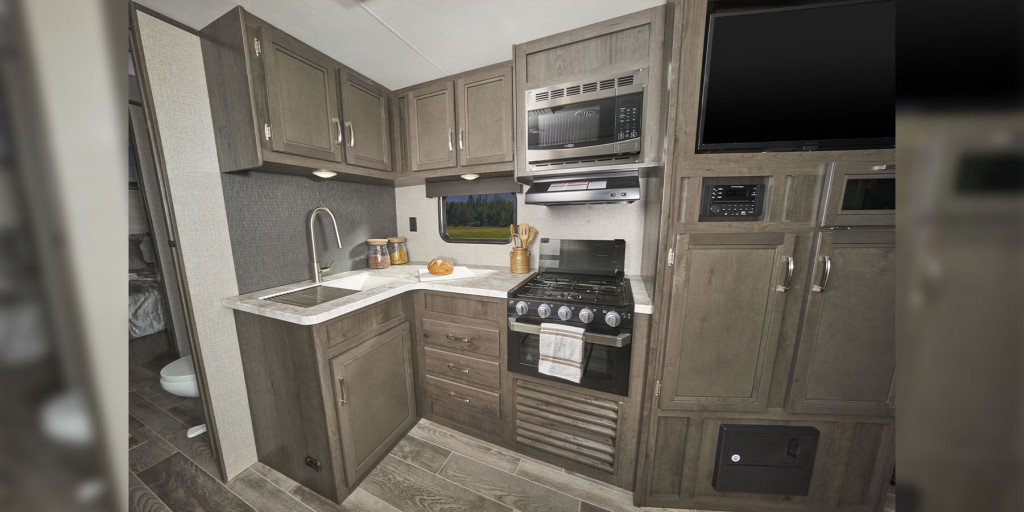 When buying a travel trailer, start by determining how you'll use it. What type of camping you want to do? How often will you be camping and for how long? 
There are always trade-offs in choosing a size and model, so figuring out your priorities will help you narrow down your options. Is it more important that you get prime camping spots that larger trailers may not fit into or to have a roomier interior?   
The same goes for choosing a floorplan. Where do you spend the most time when inside? Will you be camping in locations where you can use the campsite's facilities to shower, or do you need one in your unit? 
If you haven't spent a lot of time in an RV, try renting one first to get a better idea of the space and how you use it. 
Should You Choose a 

Used or New

 Travel Trailer?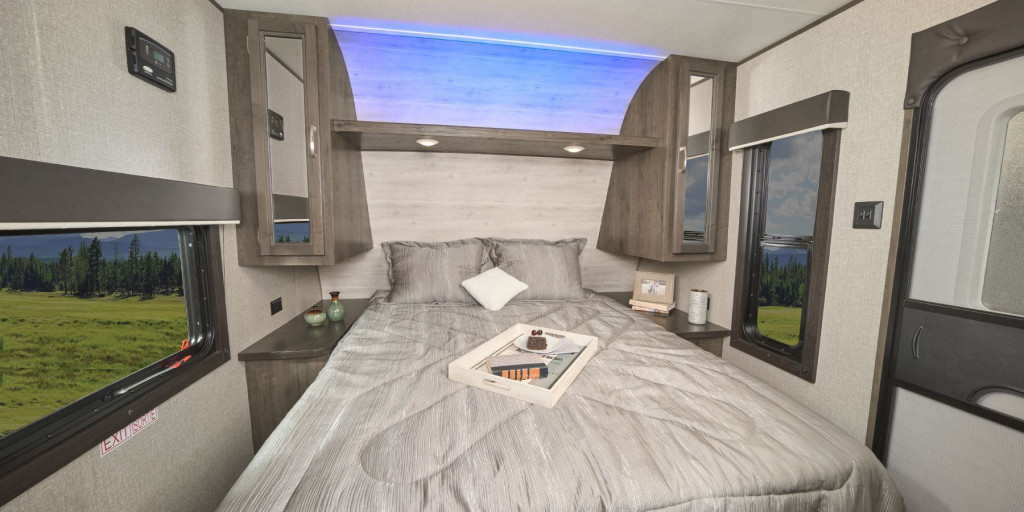 Once you know what you're looking for in a travel trailer, you can decide whether you want to buy used or new. As we wrote in a previous blog post, there are pros and cons to both. If you're ready to buy an RV on Vancouver Island, check out our inventory of new and used travel trailers. 
Still can't decide which travel trailer is right for you? Any of our experienced RV lifestyle consultants will be happy to provide you with the guidance and expertise you need to find the ideal travel trailer for you.  
Choose Big Boy's Toys for Your Next RV
 We're proud to be a local, family-owned RV dealership in beautiful Nanoose Bay on Vancouver Island. An award-winning RV dealership, we have one of the largest RV facilities on the island with a dedicated team ready to serve you. Let us help you find the perfect RV for your next adventure!