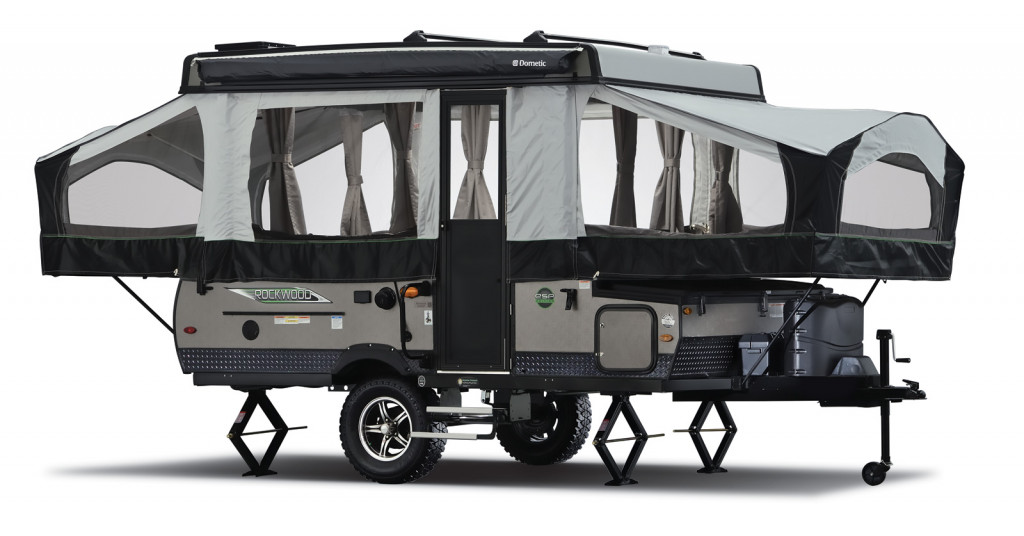 Pictured: Rockwood Extreme 1910 ESP
 
Hello, camping season! It's time to get out and celebrate the beauty of spring. Vancouver Island is a camper's paradise with so many beautiful campground destinations.   If you've always loved tent camping but are looking to upgrade to the comfort and convenience of an RV, it could be time to think about buying a pop-up camper. A pop-up camper is an ideal choice for those who want to retain that rustic, outdoorsy experience of being in a tent but are ready to transition to a trailer. 
Are you tired of the packing, set-up and takedown routine of tent camping? Discover the relative simplicity of a pop-up camper. Whether you're a diehard camper that loves roughing it or loves their creature comforts, you'll find that a pop-up camper offers the perfect balance of both.  
Questions to Ask When Buying a Pop-Up Camper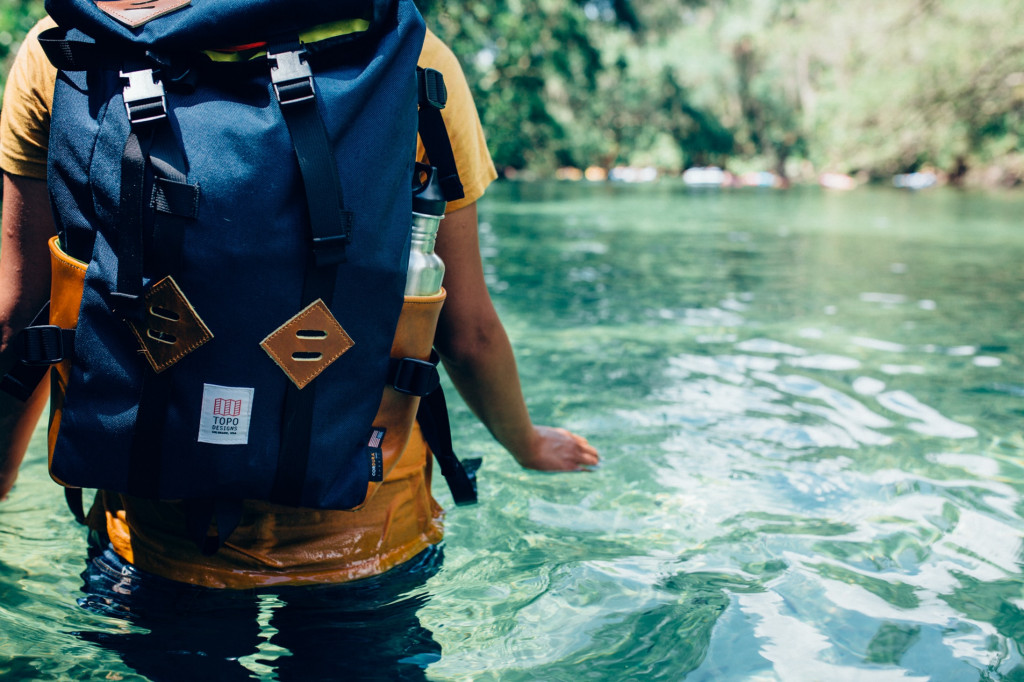 Wondering whether a pop-up camper is right for you? Here are answers to common questions we often get asked about our pop-up campers.  
Is A Pop-Up Camper Comfortable?
With a pop-up camper, you can continue to create all those wonderful family camping memories and traditions, just within a larger and more comfortable space. With active children and pets, the extra room provided by a pop-up camper can give everyone more breathing space. 
Camping in the rain? No problem. With a pop-up camper, camping in the rain can be much more palatable when you have a table to play games on, a dry kitchen to make some popcorn, and an indoor bathroom.  
While it's fun camping on the ground when you're young, it's harder as you get older. With a pop-up camper, you can wake up to the sound of birds chirping through your canvas walls while lying on a comfy mattress.  
Is A Pop-Up Camper Expensive?
Pop-up campers are the most affordable RV option. Not just in terms of initial cost, but also because they can often be stored in a carport or garage rather than paying storage fees. To learn more about pricing and our financing options, give us a call.  
Compared to travel trailers, you can tow a pop-up camper with a smaller vehicle, which means they provide better mileage and are more environmentally friendly. Another bonus is they're easy to maneuver and generally small enough to fit in most campsites.  
Is it Better to Get a New or Used Pop-Up Camper?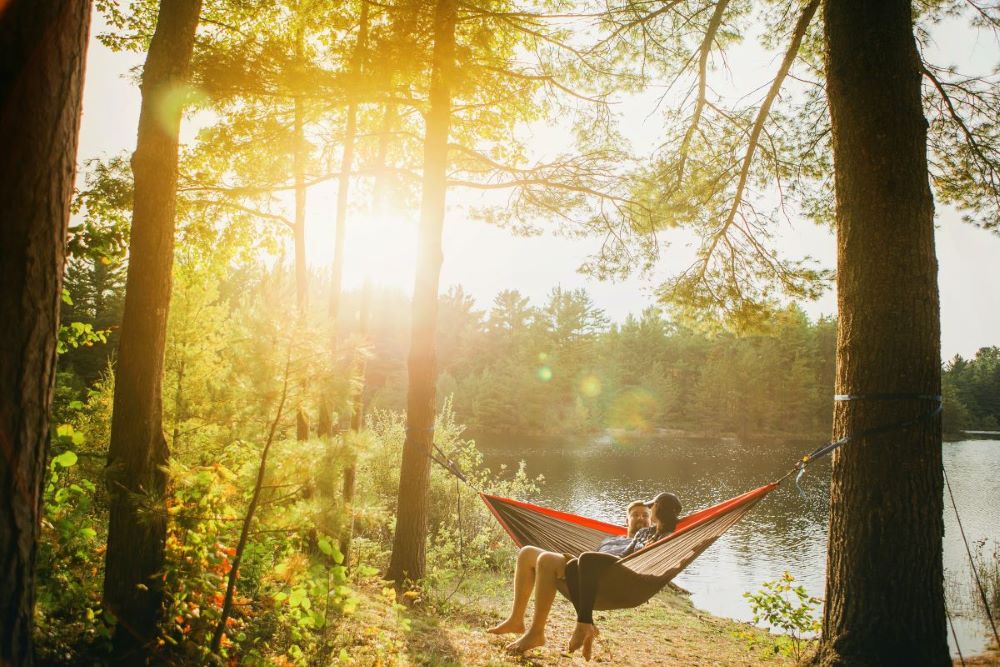 Whether to buy new or used depends on your budget and how certain you are that a pop-up camper is right for you. If a pop-up camper is a way to go, then buying new offers a few clear advantages.   
Pop-up campers are constantly improving, so the newer models are more likely to come equipped with all the latest features. Buying new means, you have warranty protection if anything goes wrong. And then, of course, there's the thrill of buying something shiny and new.  
Still undecided? Check out our previous post on whether to buy new or used. 
How Do I Choose the Right Pop-Up Camper?
When buying a pop-up camper, you'll want to get a feel for how easy the unit is to set up and take down. Another aspect to consider is whether your current vehicle can tow it and whether the size will allow you to store it in your garage or carport during the off-season. 
In terms of layout and amenities, this is very much a matter of personal preference. One tip is to try it out with the maximum number of people you plan to camp with. If you're planning to camp with your three kids and the dog, then viewing it on your own with just you and the salesperson is not going to give you an accurate feel of the space.  
One feature that many pop-up camper owners wouldn't go without is the bathroom. Having an indoor toilet available during inclement weather or in the middle of the night is a luxury many pop-up owners appreciate.  
What is the Best Brand of Pop-Up Camper?
At Big Boy's Toys, we've been selling Rockwood pop-up campers for a long time because they're the best of the best. They have superior manufacturing that won't let you down and family-friendly features, making them perfect for taking on any outdoor excursion with your loved ones! 
Whatever adventure you have planned, stop by Big Boy's Toys first to find your perfect travel companion, from pop-up campers to travel trailers and motorhomes. We'll help you find what you need to embark on your next journey!  
Summer 2021 is at your doorstep. There's no better time than now to get all your summer essentials to enjoy it to the fullest with the ones you love. We can help make your summer a memorable one.  
Choose Big Boy's Toys for Your Next RV
 We're proud to be a local, family-owned RV dealership in beautiful Nanoose Bay on Vancouver Island. An award-winning RV dealership, we have one of the most extensive RV facilities on the island, with a dedicated team ready to serve you. Let us help you find the perfect RV for your next adventure!