Do you see motorhomes and campervans driving around Vancouver Island? Do you dream of spending more time touring the island in an RV in search of adventure while enjoying nature?  
But what type of RV should you choose? We've covered travel trailers and tent trailers in previous guides, and here we'll explore the wonder of the motorhome lifestyle 
Questions to Ask When Buying a Motorhome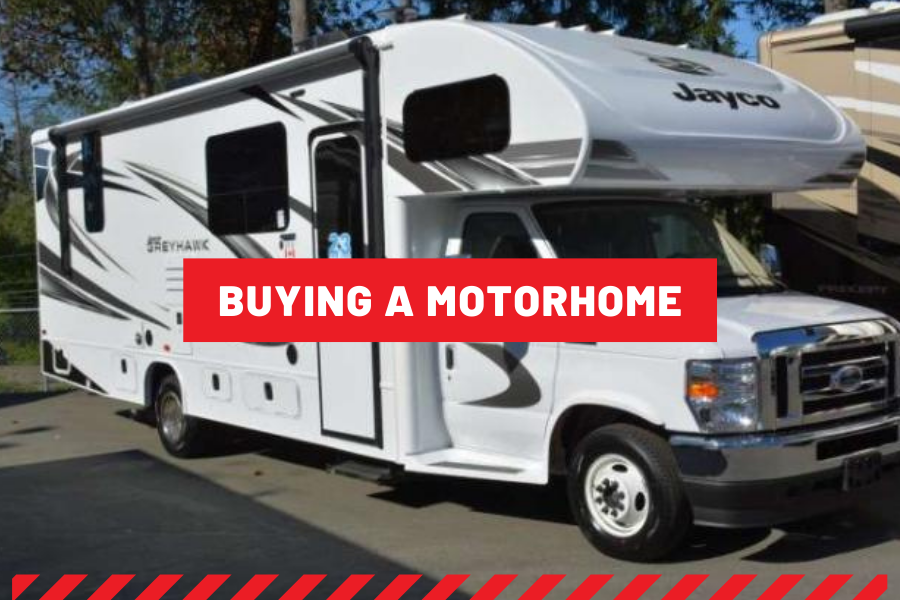 One of the first decisions you have to make when looking at RVs is whether you want a motorhome or a trailer. The choice between motorhome and trailer will depend mainly on your needs and comfort level with driving and parking a large vehicle versus towing and parking a trailer.   
Should I get a motorhome or a trailer?
Do you picture yourself mostly setting up camp and staying in one place or hitting the open road and doing a lot of touring?  
Trailers offer the convenience of allowing you to use the vehicle separately for transport once you've reached your destination and set up camp. With larger motorhomes, many people tow an extra vehicle behind the RV.  
As you'll see, motorhomes come in a wide range of shapes and sizes. You may have heard motorhomes referred to as Class A, Class B or Class C. Confused about the difference? We're here to bring some clarity on what each of these three classes offers. 
What's the Difference Between Motorhom

e Class A, B & C?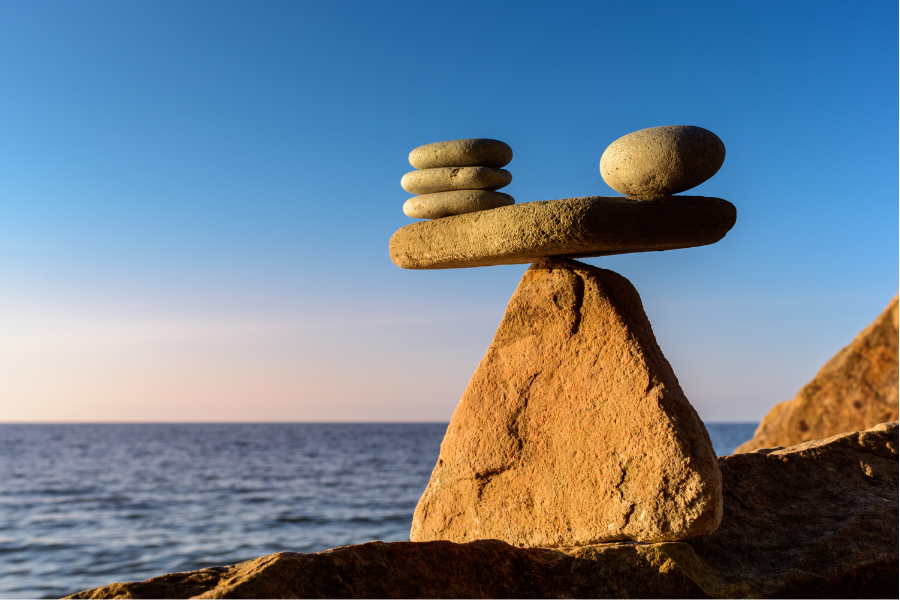 The classification system does not primarily reflect the size. Each motorhome class comes in a wide range of sizes, with a great deal of overlap between them. Instead, the distinction is based on how they're built.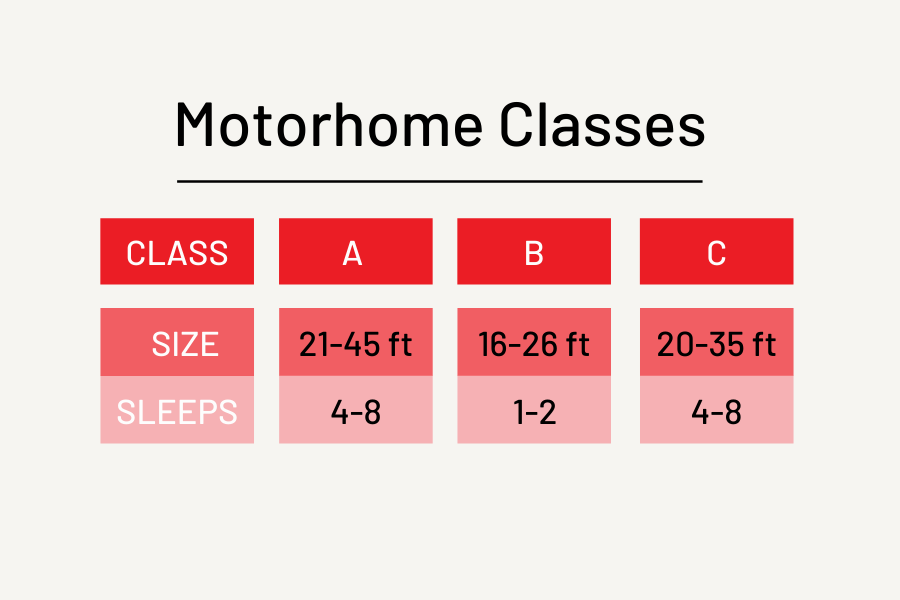 Class A motorhomes look like a bus, which is not surprising because they're built on top of a commercial bus or truck chassis or, in some cases, a specially-designed chassis. The RV manufacturer makes the body separately, and then it's mounted on the frame.  
Class A motorhomes often have slides that expand the living space when the vehicle is parked.  
Class B motorhomes are often referred to as campervans, which makes sense because they're built using the body of a van.  
Class C motorhomes are a combination of the above. They use a cutaway van or truck chassis, but like with the Class A motorhomes, the living area structure is built separately by the RV manufacturer and placed atop the chassis. Class C motorhomes are known for their over-the-cab sleeping areas. 
Is a Class A motorhome right for me?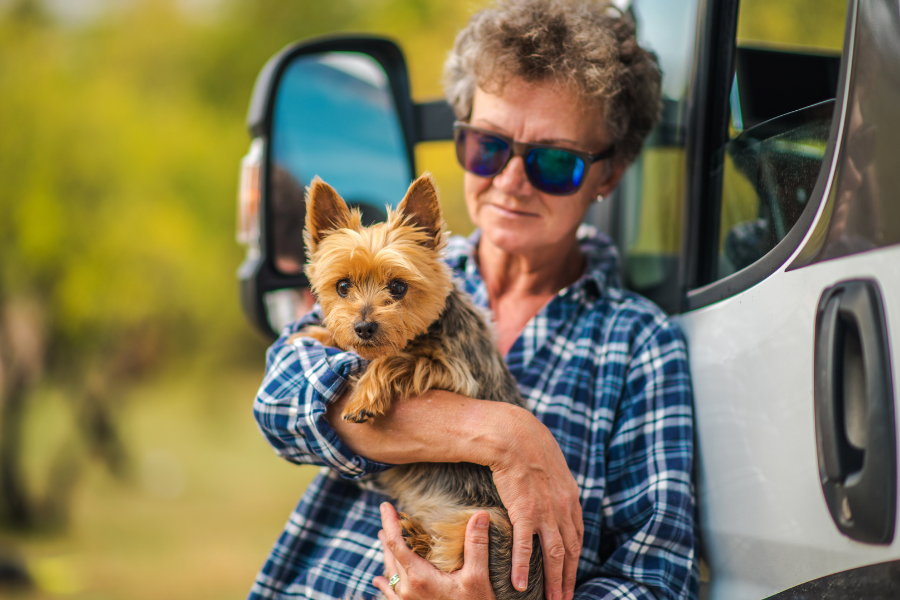 Class A motorhomes are ideal for full-time RVers or those who plan to spend a lot of time in their RV and/or have healthy budgets. Class A motorhomes offer a luxurious, spacious home on wheels and provide all the amenities and creature comforts you could hope for.  
Given the wide range of sizes and prices available, there's plenty of choices when it comes to floorplans and features.  
If you're leaning towards a Class A motorhome, there are a few things to be taken into consideration. Some campgrounds have size restrictions that may limit your choices of campsites or campgrounds. Many Class A RVers tow a car behind their motorhome as the size can make them more challenging to maneuver and park. By towing an extra vehicle, you can quickly zip out for a carton of milk without having to haul your home with you. 
Is a Class B motorhome right for me? 
Class B motorhomes take up less space so can fit into almost any campsite. They're durable and easy to drive and park. They're also more fuel-efficient than the other motorhome classes and offer advanced safety features. Although they are expensive for their size, they hold their value better than most other RV types. Because of their smaller size, they offer fewer floor plans and amenities to choose from.  
Class B motorhomes are ideal for individuals or couples who want to take weekend getaways. If you're going touring and don't require a lot of bells and whistles, a campervan may be just the ticket! 
Is a class C motorh

ome right for me?
Class C motorhomes are the least expensive of the three and will appeal to families or frugal full-time RVers.  
Like the Class A motorhomes, they come in a wide range of prices and sizes and offer plenty of choices for floorplans and features, but they are generally less decadent. With a Class C motorhome, you may still want to consider towing a car for more convenient transport once you have your campsite all set up. 
Is it better to get a new or used motorhome?
Once you've settled on which class of motorhome you're interested in, you'll need to decide whether to buy new or used.  
As we wrote in a previous blog post, there are pros and cons to both, and it really depends on what you're looking for in an RV.  
We sell both at Big Boy's Toys, and we're Vancouver Island's premier Jayco dealer. If you're ready to buy an RV on Vancouver Island, check out our inventory of new and used motorhomes.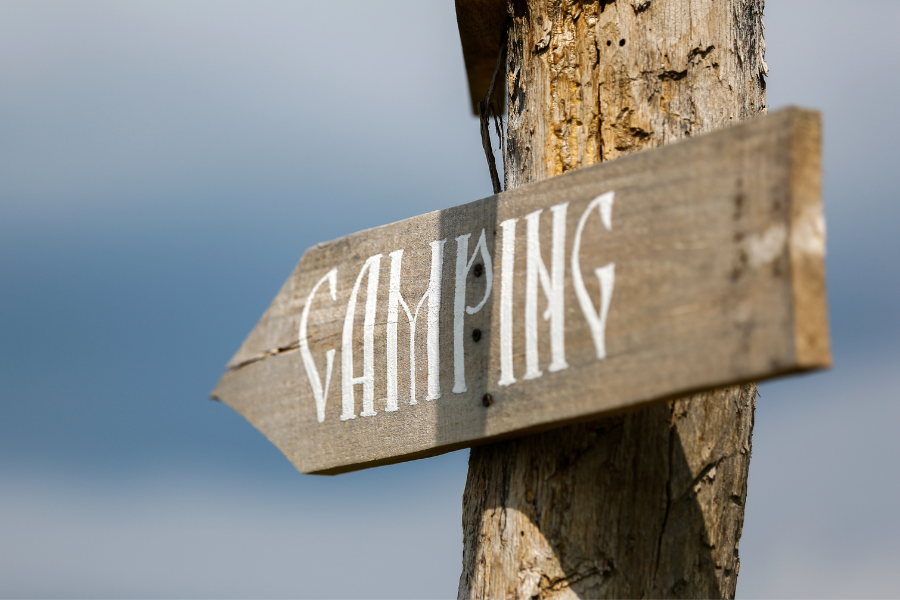 With camping season here and an exciting summer ahead, there's no better time than now to get all your adventure essentials to enjoy it to the fullest. Speak with one of our experienced RV lifestyle consultants today. We'll be happy to provide you with some guidance to help you find the ideal motorhome for your lifestyle and budget.  
Choose Big Boy's Toys for Your Next RV
 We're proud to be a local, family-owned RV dealership in beautiful Nanoose Bay on Vancouver Island. An award-winning RV dealership, we have one of the most extensive RV facilities on the island, with a dedicated team ready to serve you. Let us help you find the perfect RV for your next adventure!