As an RVer, there's nothing worse than realizing you've run out of food while on a trip. The RV lifestyle is all about exploring while enjoying the comforts of home, and that includes delicious, wholesome meals on the road. Here are our top tips to help you with efficient meal planning for your RV adventures!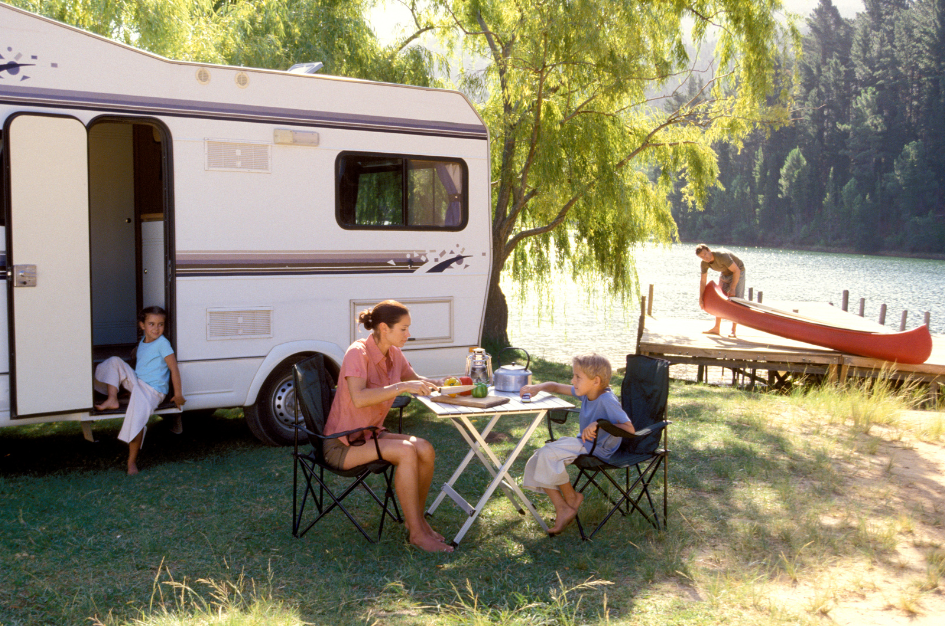 1. Create a Thoughtful Menu
Start by creating a menu that outlines what you'll be eating during your journey. Consider your RV's storage capacity and the types of foods suitable for your camping activities and location. If you're travelling with others, take their preferences and allergies into account. A well-planned menu ensures you have all the necessary ingredients on hand.
2. Make a Comprehensive Shopping List
Prepare a definitive shopping list that includes all the ingredients you need for your meals. Don't forget to include basic spices and condiments. Be mindful of the quantities you require, as overstocking can add unnecessary weight to your RV. Opt for versatile ingredients that can be used in multiple recipes. For example, a small quantity of rice can yield a substantial amount when cooked, fits into a variety of recipes, and can provide valuable sustenance for most of your trip.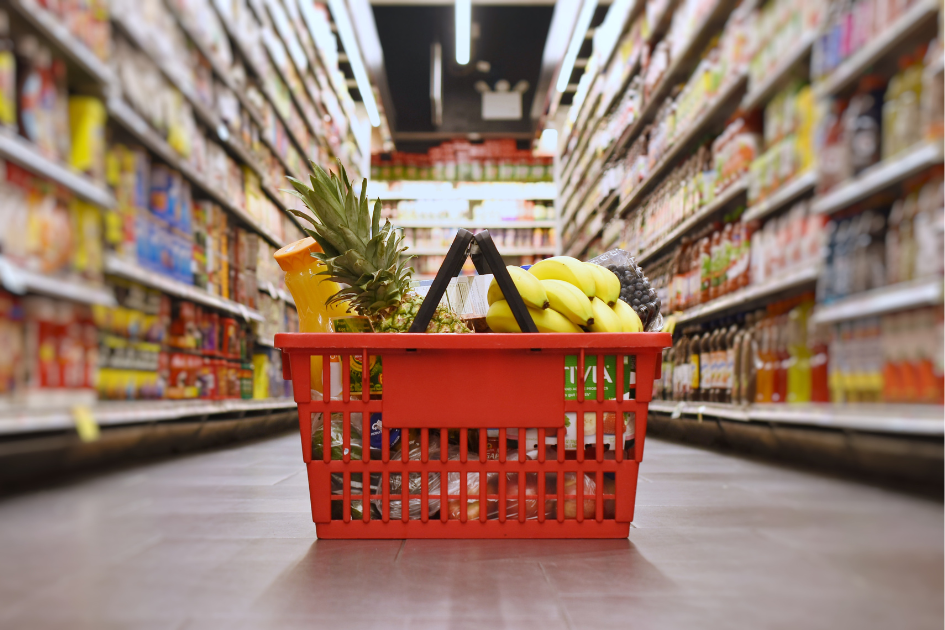 3. Embrace Batch Preparation
Save time and effort by batch-prepping your ingredients in advance. Pre-portion and neatly package fresh produce, ensuring everything is ready to be used when it's time to cook. You can also prepare soups, sauces, and other dishes in advance, freezing them for convenience during the trip. Batch preparation allows you to relax and enjoy your journey without spending excessive time in the kitchen.
4. Maximize Ingredient Use
Save time, money, and space by utilizing the same ingredients across multiple meals. Incorporate versatile ingredients like pasta and potatoes, which offer healthy carbohydrates and can be used in various dishes. This approach streamlines your batch preparation and ensures you make the most of your supplies.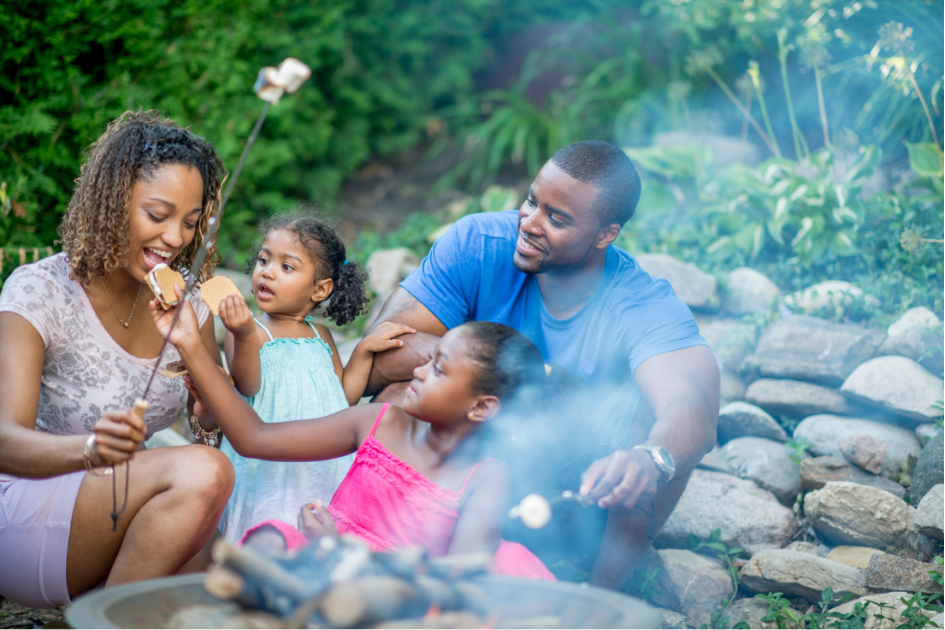 5. Indulge in Fun Snacks
While planning for healthy meals is important, don't forget to pack some enjoyable snacks, too! Treat yourself and your travel companions to some favourites while on the road. What is RV camping without s'mores, after all? Moderation is key, but having some fun snacks on hand can enhance your meal plan, especially if you're travelling with children.
6. Plan for Cleanup
Include cleaning supplies in your meal prep checklist to ensure a smooth post-meal cleanup process. Bring biodegradable sponges, soap, and paper towels to maintain an eco-friendly approach. It's also wise to pack extra cleaning supplies to handle any spills or messes along the way.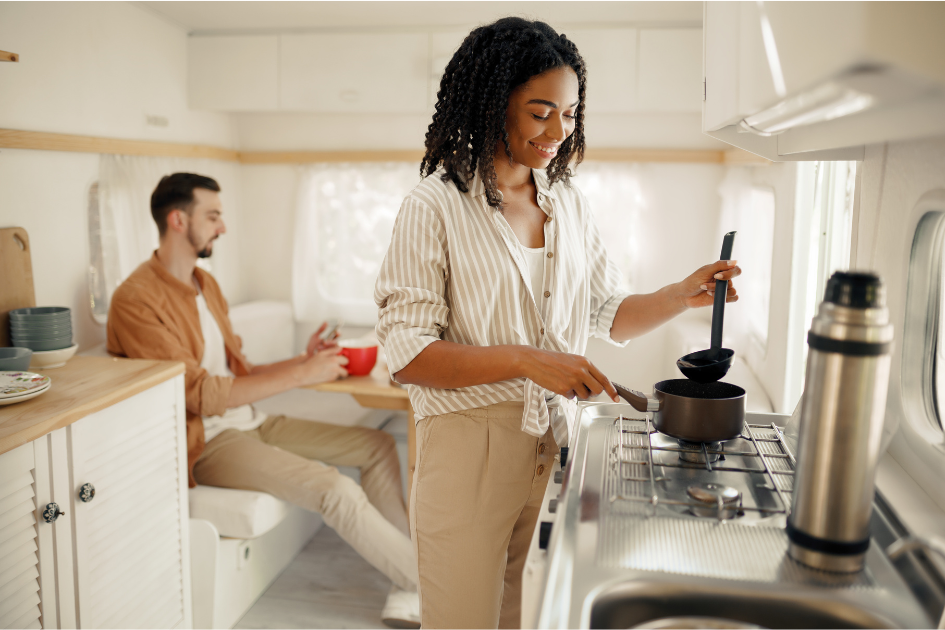 7. Gear Up!
In addition to meal planning, ensure you have the right equipment and accessories to create your culinary masterpieces. Choose reliable dealers like Big Boys Toys RV, for the best selection of high-quality cooking equipment and camping accessories. We can help make sure that your camping preparations are as seamless and enjoyable as possible.
8. Discover Easy RV Meal Recipes
For some inspiration, check out our article featuring ten easy RV camping recipes. It's packed with delicious ideas that will elevate your meals on the road.
CHOOSE BIG BOY'S TOYS FOR YOUR NEXT RV
We're proud to be a local, family-owned RV dealership in beautiful Nanoose Bay on Vancouver Island. An award-winning RV dealership, we have one of the most extensive RV facilities on the island, with a dedicated team ready to serve you. Contact us today.