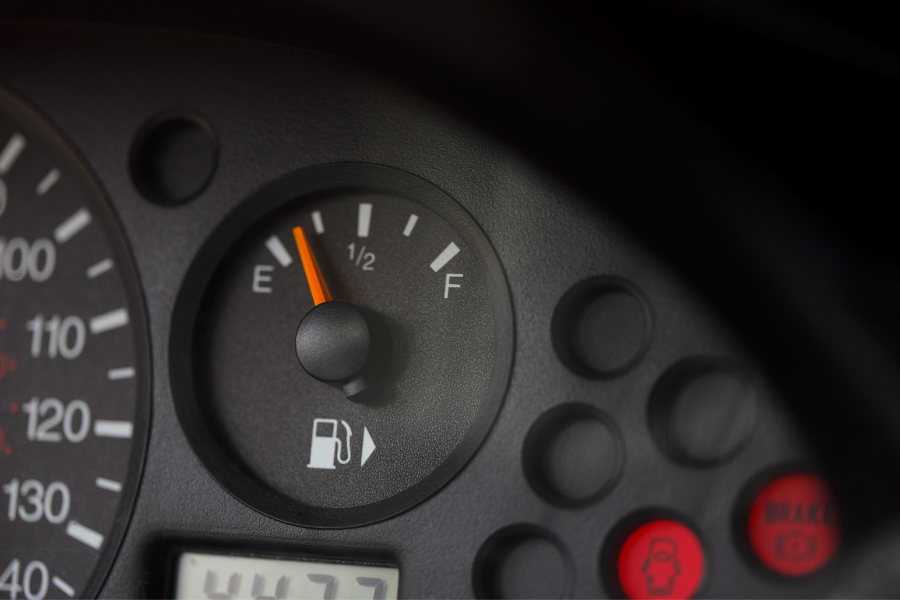 You're on the road, and you just realized that you are out of fuel. The nearest gas station is at least 60 km away, so your next best option is to grab a few gallons from someone else's tank with a hose. But what if there was a way to make sure you never run out of gas again? Well, there actually is! Here are our 10 tips on how to optimize your RV's fuel efficiency.
RV Fuel Efficiency Tips to Save Money
1. Buy the right RV for your travelling style
The first step in maximizing your fuel economy happens before you buy it. The decisions you make about which RV type is right for you depend on the RV lifestyle you're looking for. 
Are you a park-and-stay RV camper or a road tripper? The bigger the RV, the less fuel-efficient it will be, so how much time you plan to spend on the move can impact which RV will meet your budget and gas mileage requirements. 
Whether you're buying a motorhome or a travel trailer, you'll want to take into consideration where you plan to travel. Maybe you plan to stay close to home and spend your holiday in one spot or hit the road and go touring cross-country.  The size and features you choose should take this into consideration. 
2. Lighten the load 
Weight is a critical factor affecting fuel efficiency, and whatever you can do to reduce it will help. There's no need to travel with a full tank of water unless you're boondocking. 
Fill it up when you arrive at your campground rather than using extra gas to haul it with you from home. Buying the bulk of your food supplies once you've arrived at your destination is also worth considering. 
It's important for fuel efficiency and safety that you know how much your RV weighs fully loaded. Just because it fits doesn't mean you're within your weight limits. 
For an explanation of those limits, see our towing guide.  Have your RV weighed regularly at a weighing station to make sure you stay well within the weight limits for your vehicle. The lower you can get that number, the better, from a fuel efficiency standpoint.
3. Balance the load
Distributing the weight as evenly as possible across the RV will also help with fuel efficiency. When packing an RV, a rule of thumb is to place heavier items near the bottom and lighter items up top. 
Heavier items should also go closer to the front. The weight should be distributed between the left and right sides as evenly as possible. For trailers, using a weight-distribution hitch will help achieve this balance.
4. Maintain your vehicle
You might be surprised at just how much more fuel-efficient your RV is when it's well-maintained and tuned up.  
Follow your vehicle's recommended maintenance schedule to maximize your mileage and reduce the need for costly and time-consuming repairs that can interrupt your trip unnecessarily.
5. Check tire pressure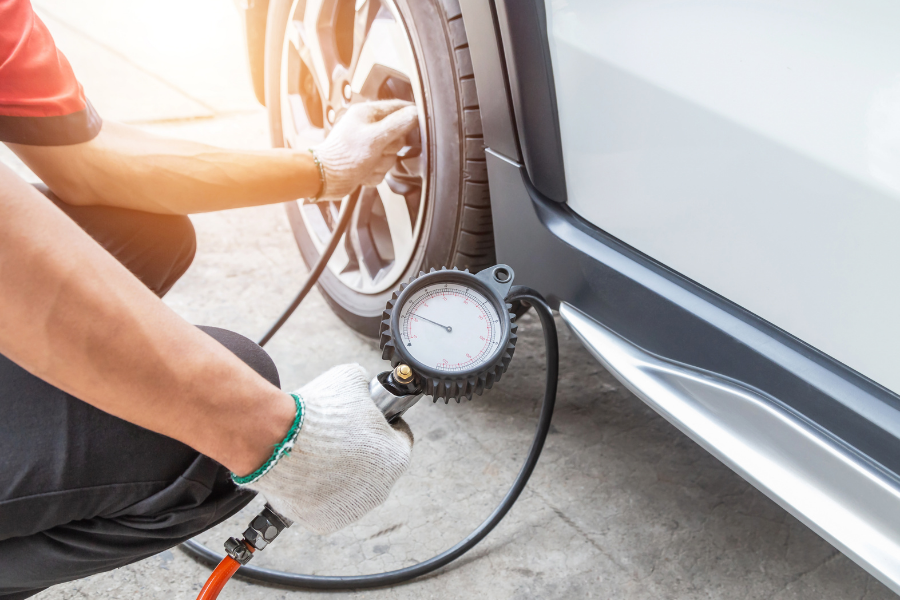 Use an air pressure gauge to check your tire pressure (your owner's manual will tell you what it should be) and make sure your tires are properly inflated before taking a trip. This will reduce your fuel costs and increase the safety of the vehicle.
6. Use air conditioning sparingly
Air conditioners are gas guzzlers. Use the air conditioning sparingly to improve fuel efficiency. Consider purchasing a rechargeable battery-operated portable fan to bring the vehicle temperature down without the need for A/C. 
If you can't live without A/C, make sure to clean or replace your air conditioner's filter regularly. 
7. Steady as she goes
Maintaining a steady speed while driving and avoiding unnecessary braking and acceleration uses less gas. Using cruise control on long stretches will ensure you keep your speed steady.
8. Plan your route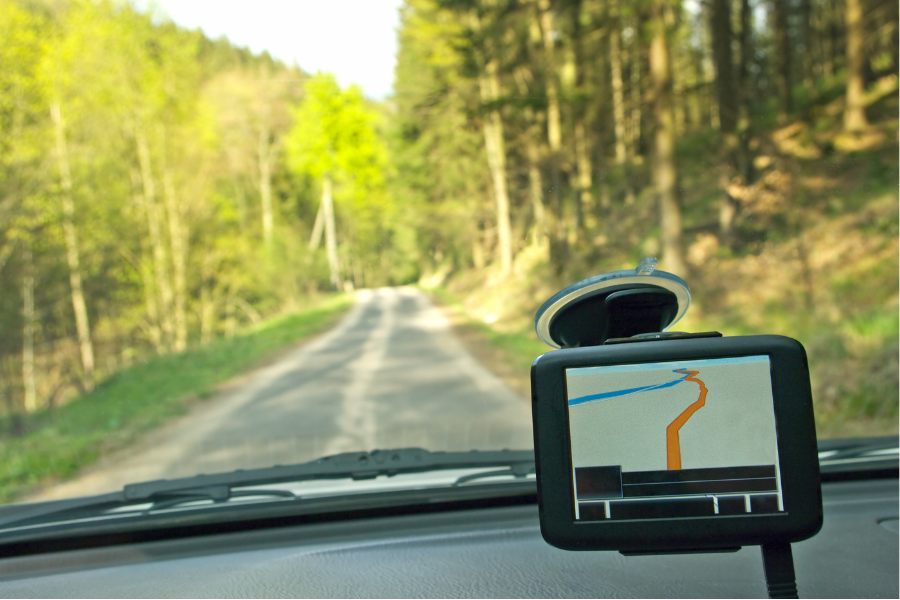 As fun as it might be to hit the road with no plans or agenda, planning your route ahead of time to choose the most direct path with the least amount of traffic may be easier on the pocketbook. 
Waking up early to avoid long weekend traffic can make for a more pleasant, less stressful and more fuel-efficient trip.
9. Don't idle when you're idle
Pay attention to those moments when you're running the engine but not in motion – waiting for a train to pass at a railroad crossing, waiting in the drive-through to pick up your coffee – and take advantage of the opportunity to save some fuel. 
It's recommended that if you're idling the car for longer than 60 seconds, it's worth turning off the engine. 
10. Pay less for gas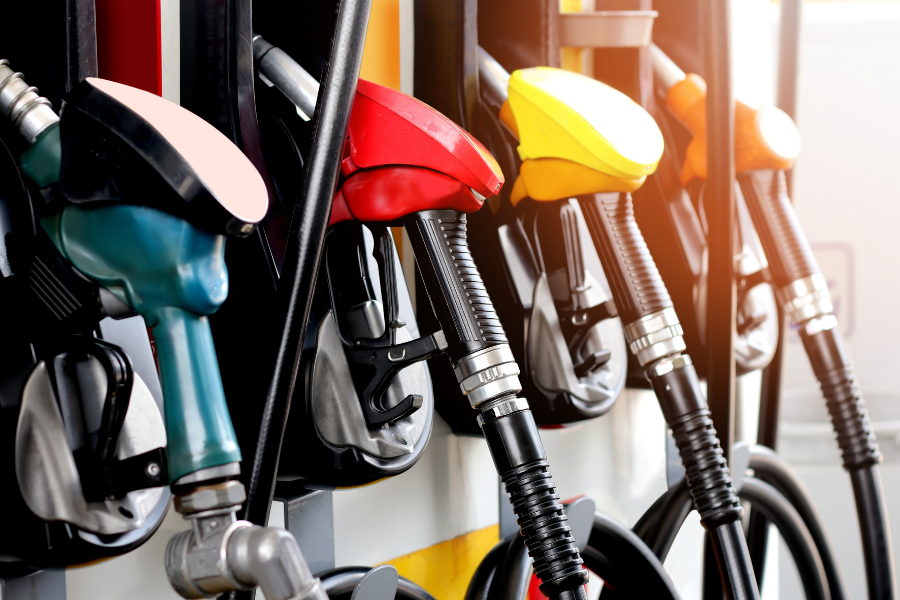 All of the above tips will help you use less gas, but you can also reduce the costs associated with filling up your RV or tow vehicle by bargain shopping for gas.
Gas prices tend to go up on weekends, so fill up mid-week when you can. Plan your gas stops so that you're not forced to fill up in the most touristy/expensive areas. The GasBuddy app will help you find the lowest-priced gas near you.
We hope that you found these tips helpful in optimizing your RV's fuel efficiency for your next adventure-bound trip! If not, we're always happy to help with our expert staff at our dealerships on beautiful Vancouver Island. Don't forget to stop by for a test drive if you need a new or used camper van this summer!
Choose Big Boy's Toys for Your Next RV 
We're proud to be a local, family-owned RV dealership in beautiful Nanoose Bay on Vancouver Island. An award-winning RV dealership, we have one of the most extensive RV facilities on the island, with a dedicated team ready to serve you. Let us help you find the perfect RV for your next adventure!